About this project
Following the vision outlined in the Metrotown Downtown Plan, the City is developing a plan to transform the BC Parkway in the Metrotown area into a fully integrated linear park, featuring lively public spaces and opportunities for recreation, commerce and art.
The project will focus on the section of the BC Parkway between Central Park and Royal Oak Station. Along the route, we envision creating numerous hubs for recreation, public art and play, drawing inspiration from some of the most renowned and recognized public spaces in the world.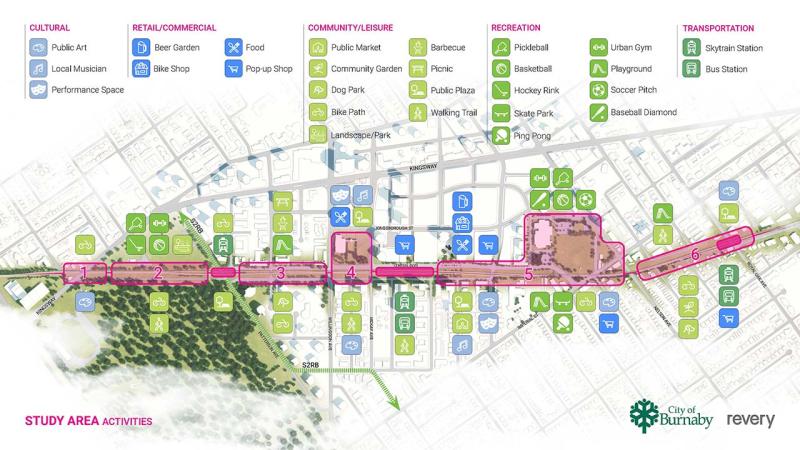 What is happening now
City Council has asked staff to develop a detailed urban design plan for the Metrotown portion of the BC Parkway. Staff will also work with TransLink, BC Hydro, and other authorities as necessary, as we explore the creation of future amenities on the BC Parkway corridor.
Planning is still in the early stages, and we look forward to engaging with the community as we further develop the project in the coming months.