Due to extremely dry conditions and the high fire risk, the following bans are now in effect until further notice:
No barbecues at Burnaby parks and beaches
The use of barbecues (charcoal/briquette/wood) at City of Burnaby parks and beaches is now prohibited. Propane barbecues are permitted.
No smoking in Burnaby parks, trails and green spaces
The City of Burnaby advises all park users that there is no smoking permitted in Burnaby parks, trails and green spaces. "No Smoking" signs are posted throughout the City.
Enjoy stunning floral displays on our boulevards and in our parks–and visit our public gardens to experience Burnaby's best blooms.
Century Gardens
Century Gardens is the single best place in the city to admire and celebrate Burnaby's official flower, the rhododendron.
Location: 6344 Deer Lake Ave, Deer Lake Park
Directions: Century Gardens is beside Ceperley House, home of the Burnaby Art Gallery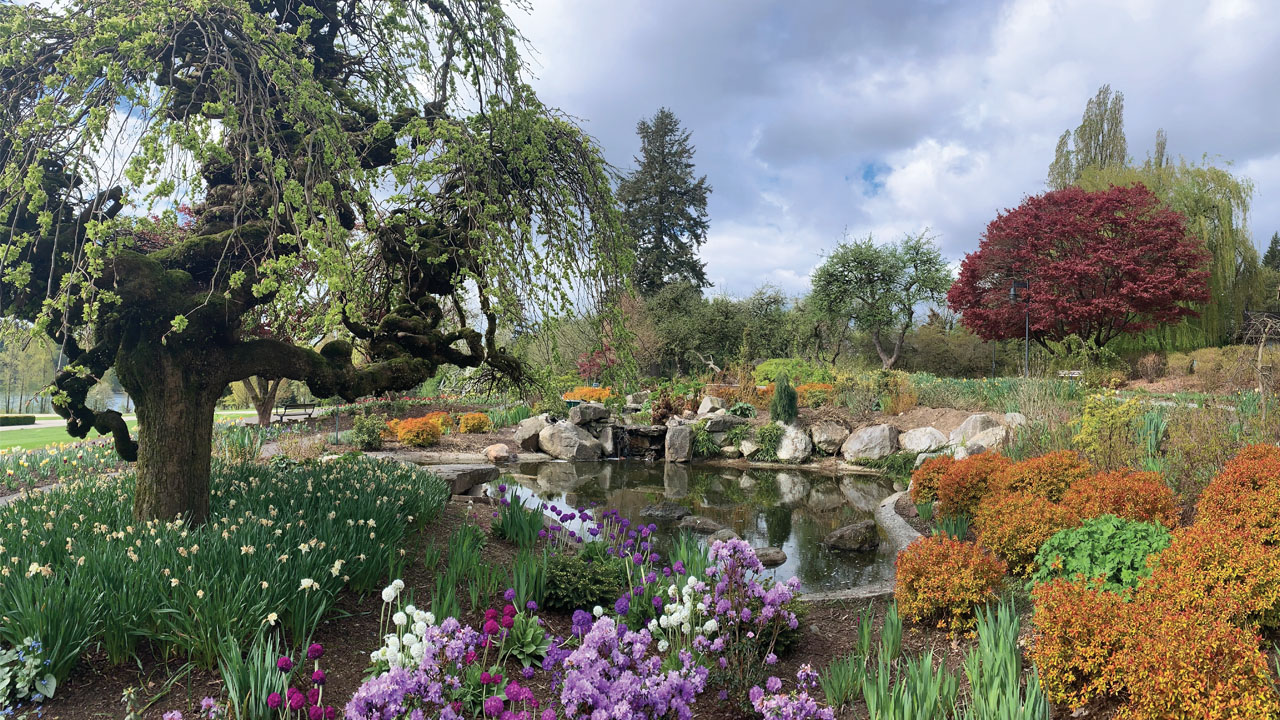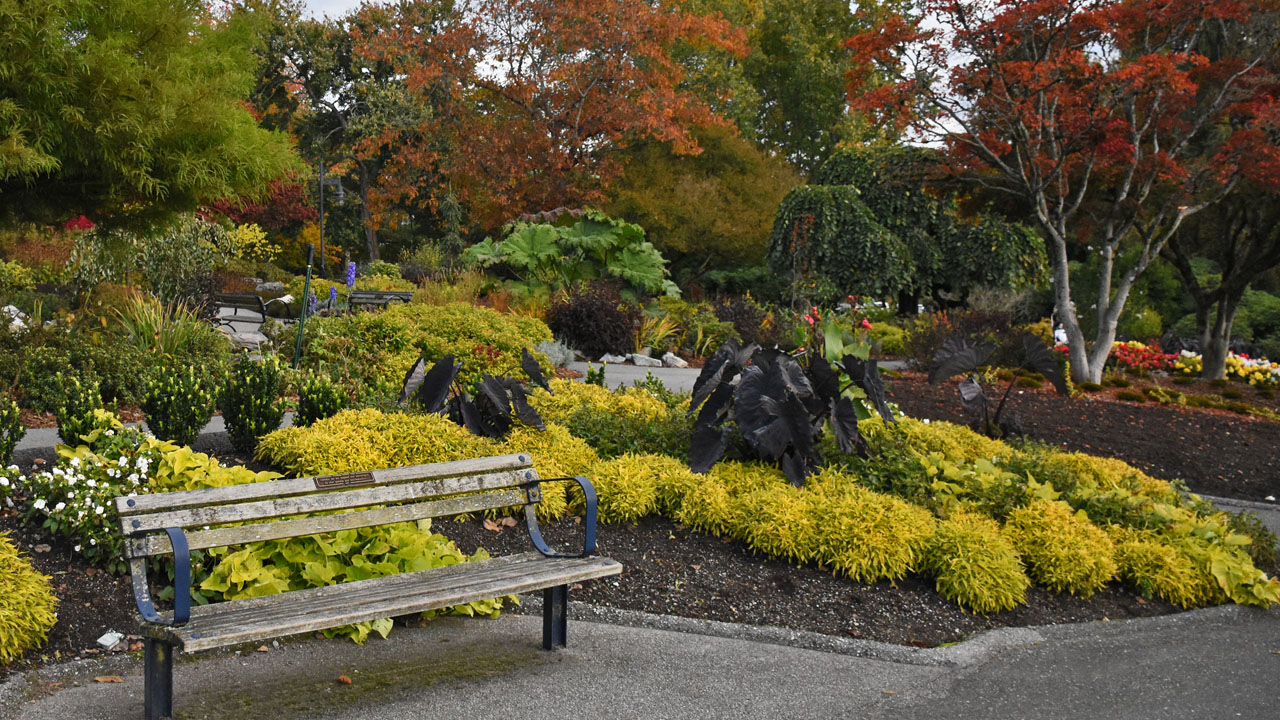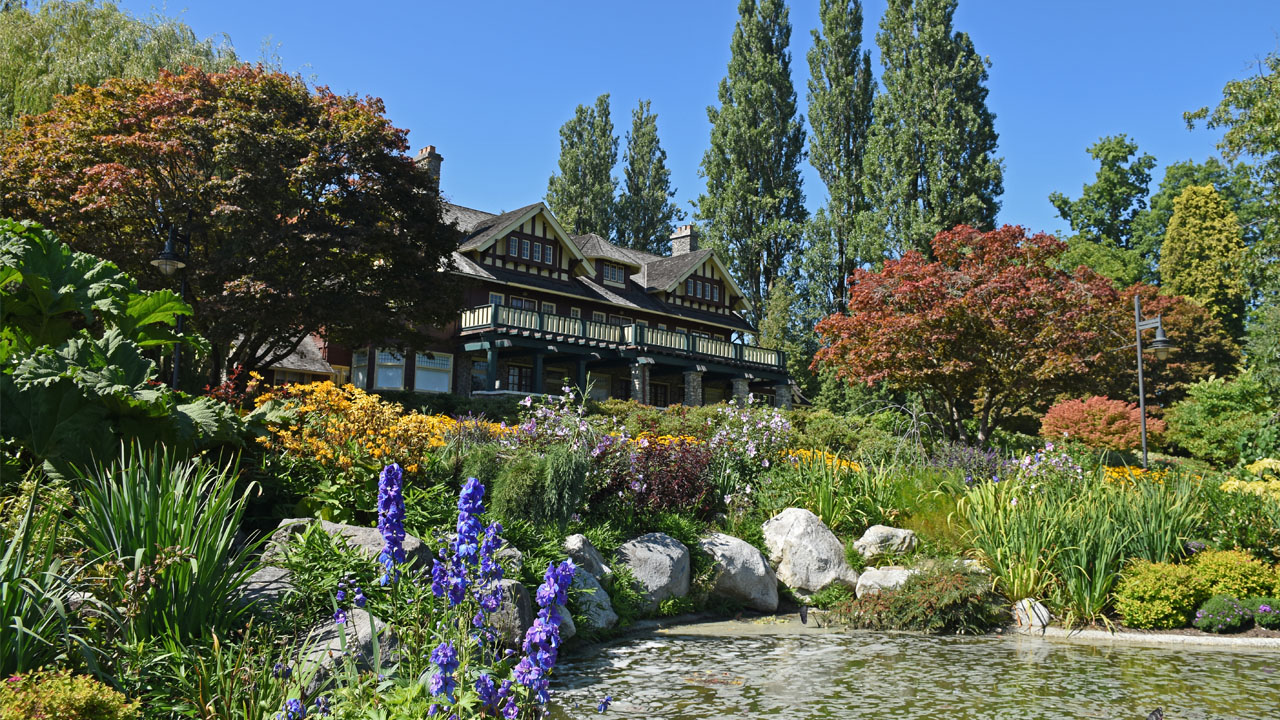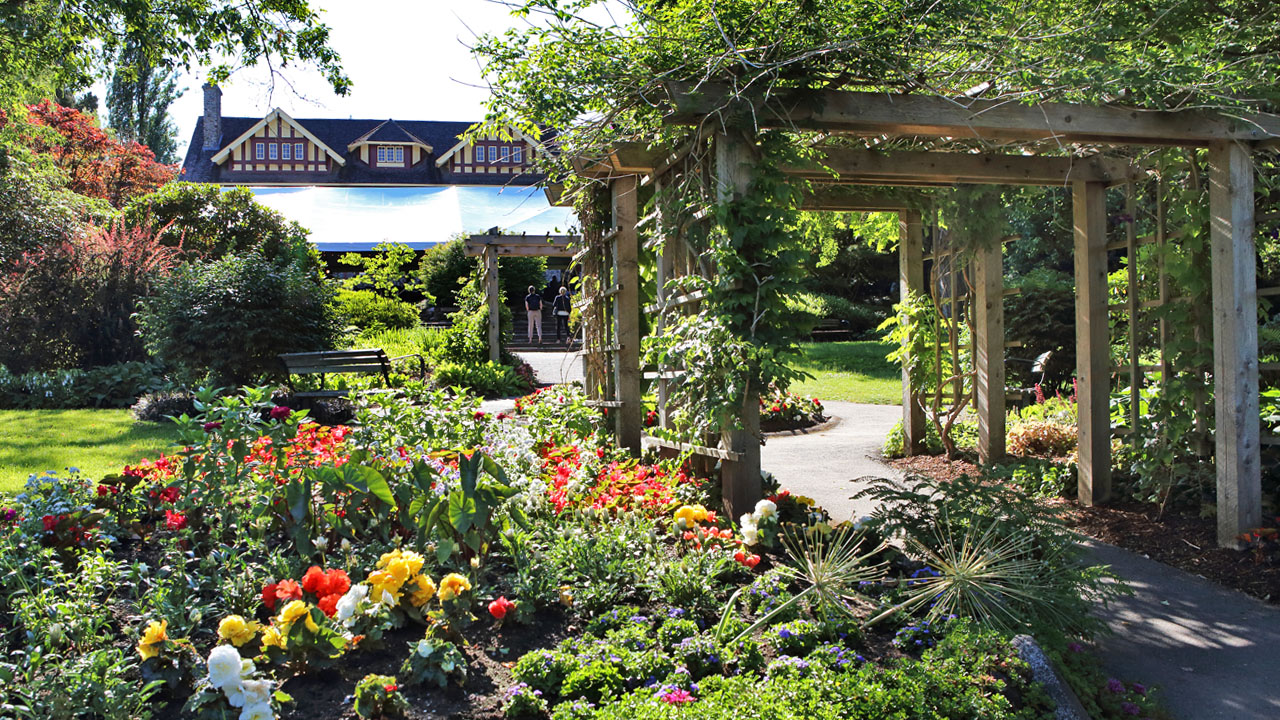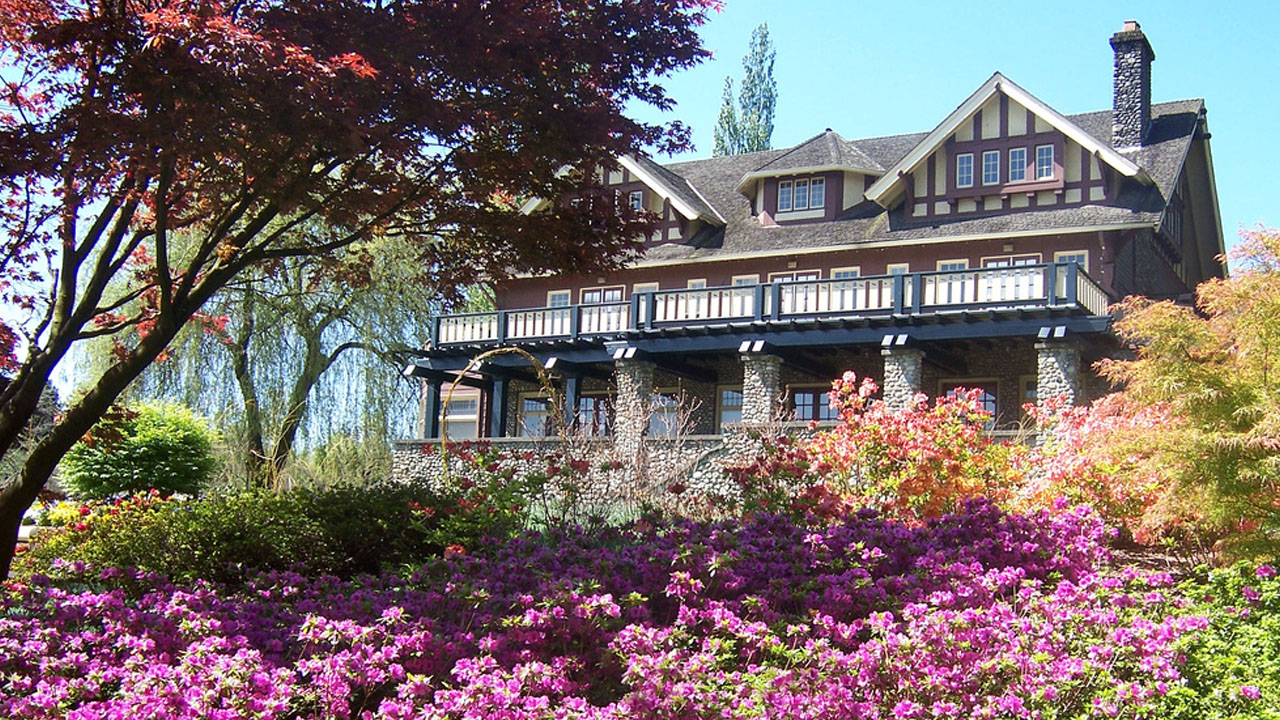 Millennium Garden
Burnaby marked the dawn of the new millennium by creating a special garden at City Hall–and then dedicating it to all citizens.
Location: 4949 Canada Way
Directions: Millennium Garden is located on the north side of Burnaby City Hall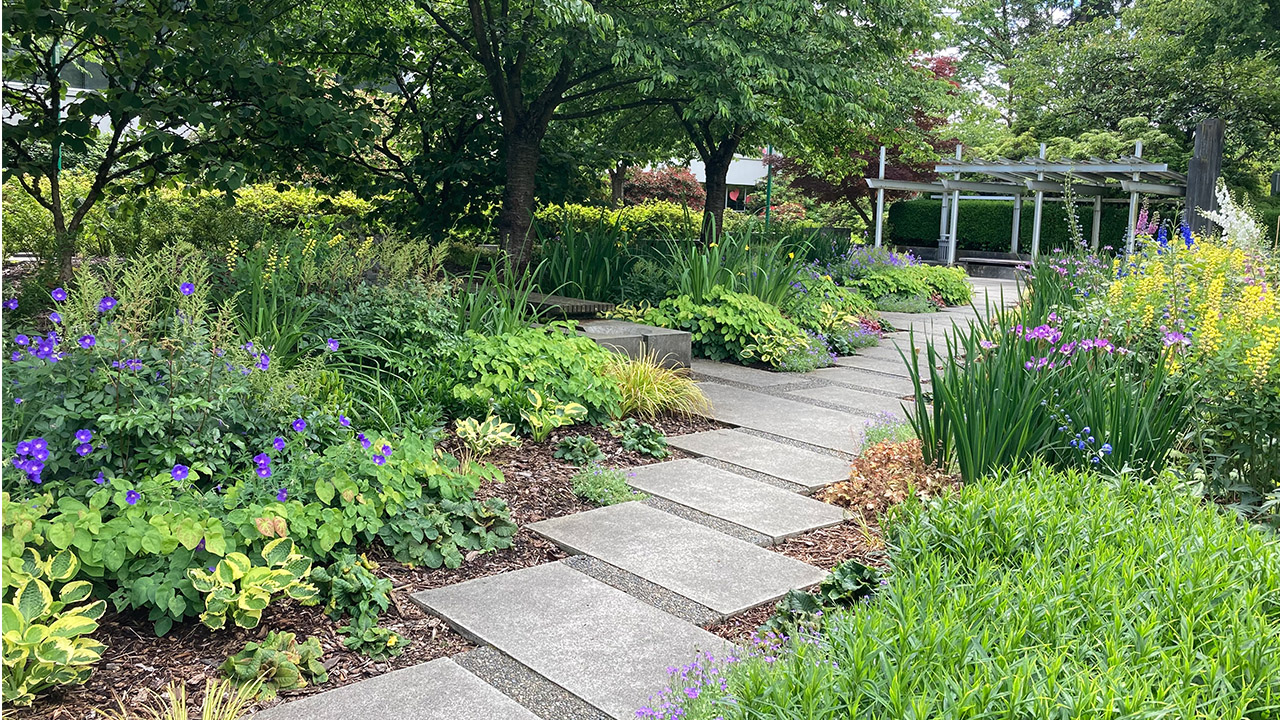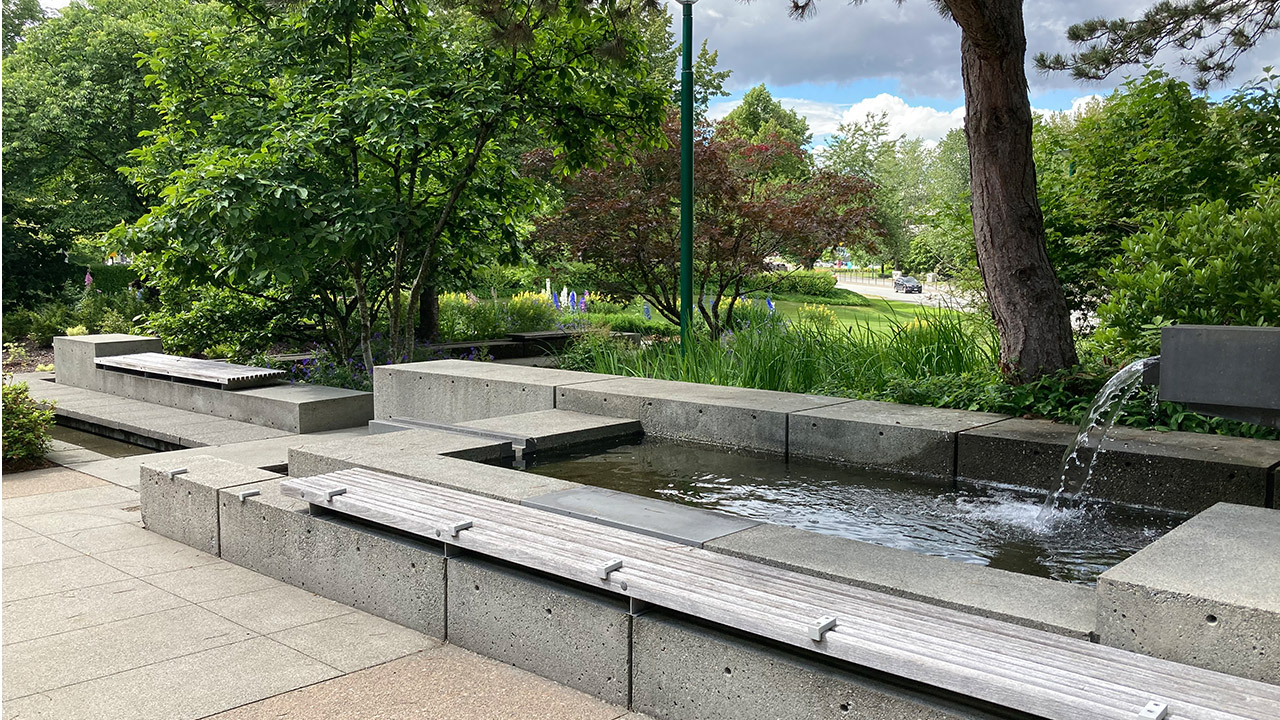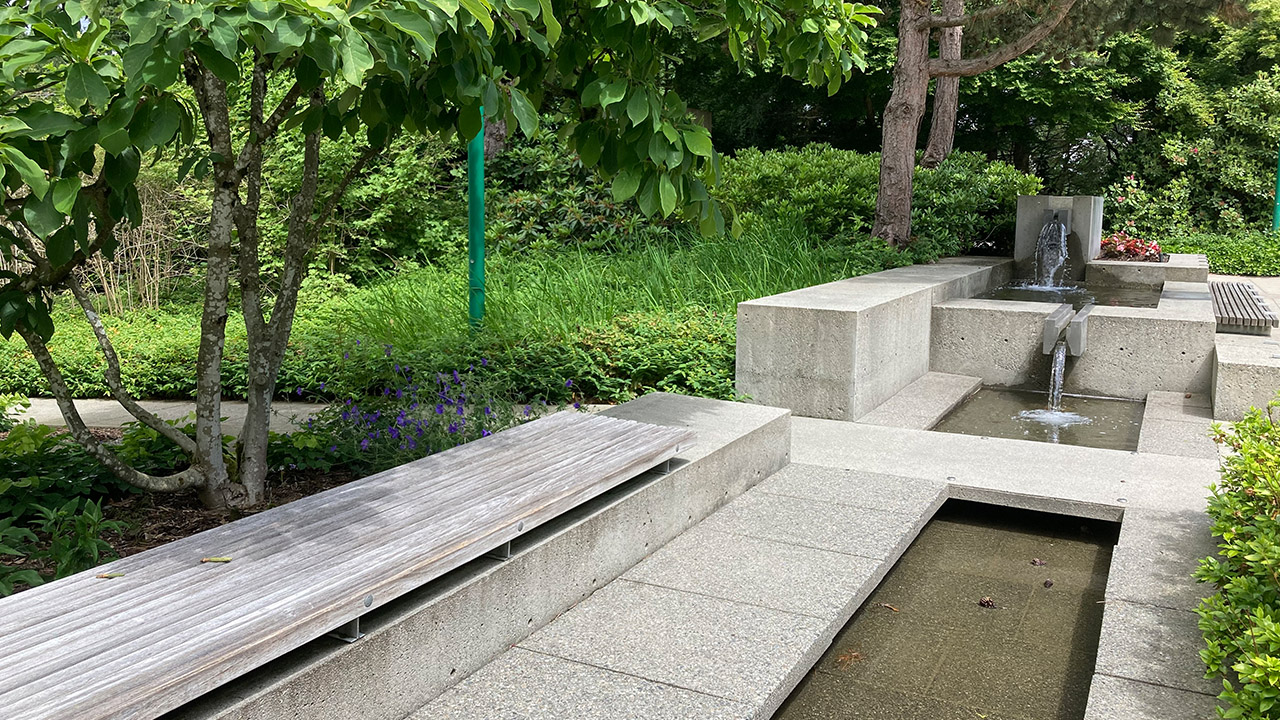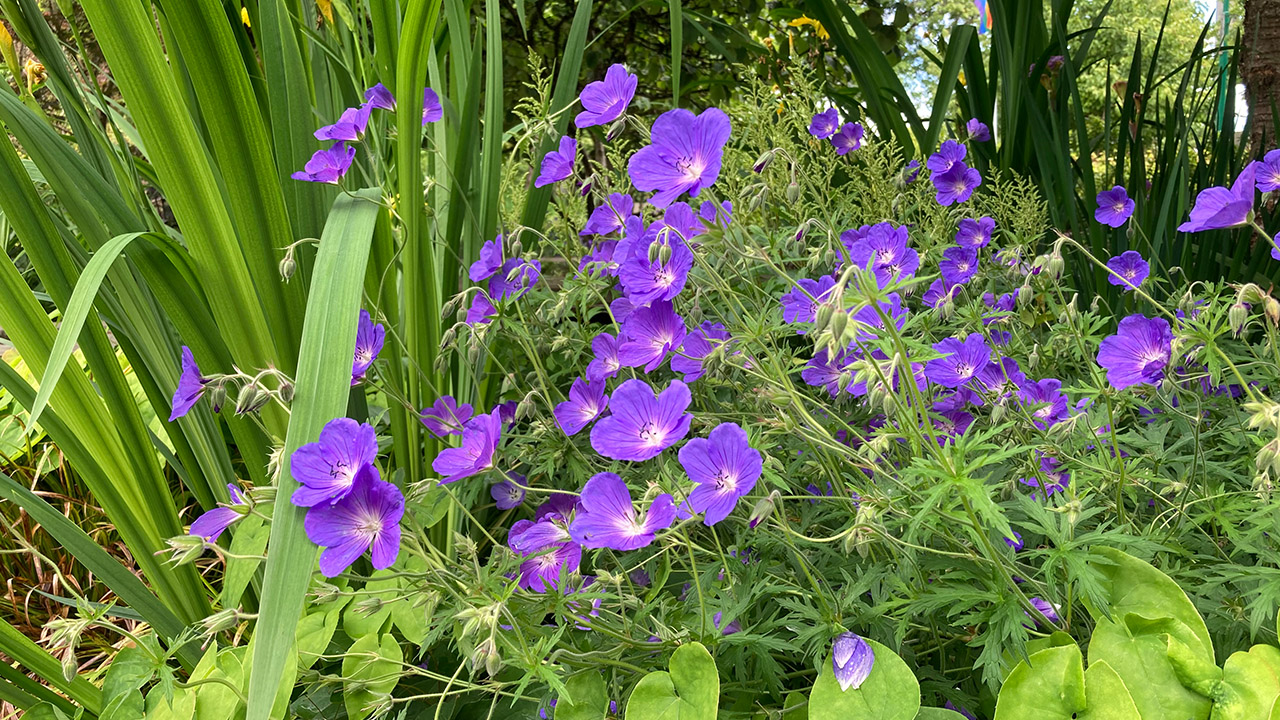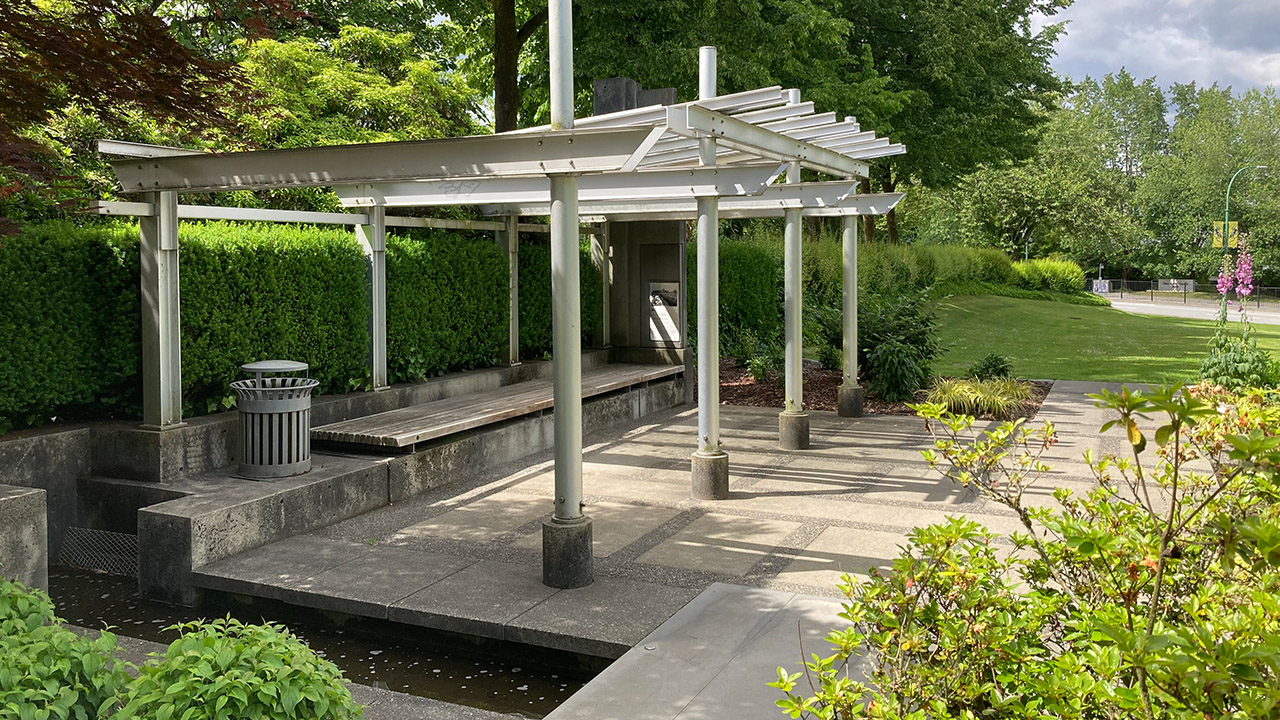 Eagles Estate Heritage Garden
Constructed in 1929 on the southeast shore of Deer Lake, Eagle Estate Garden is a magical 0.7 hectare (1.6 acre) retreat designed by Canadian horticulturist Frank E. Buck.

Location: 5655 Sperling Avenue
Directions: this garden is on the southeast shore of Deer Lake Park.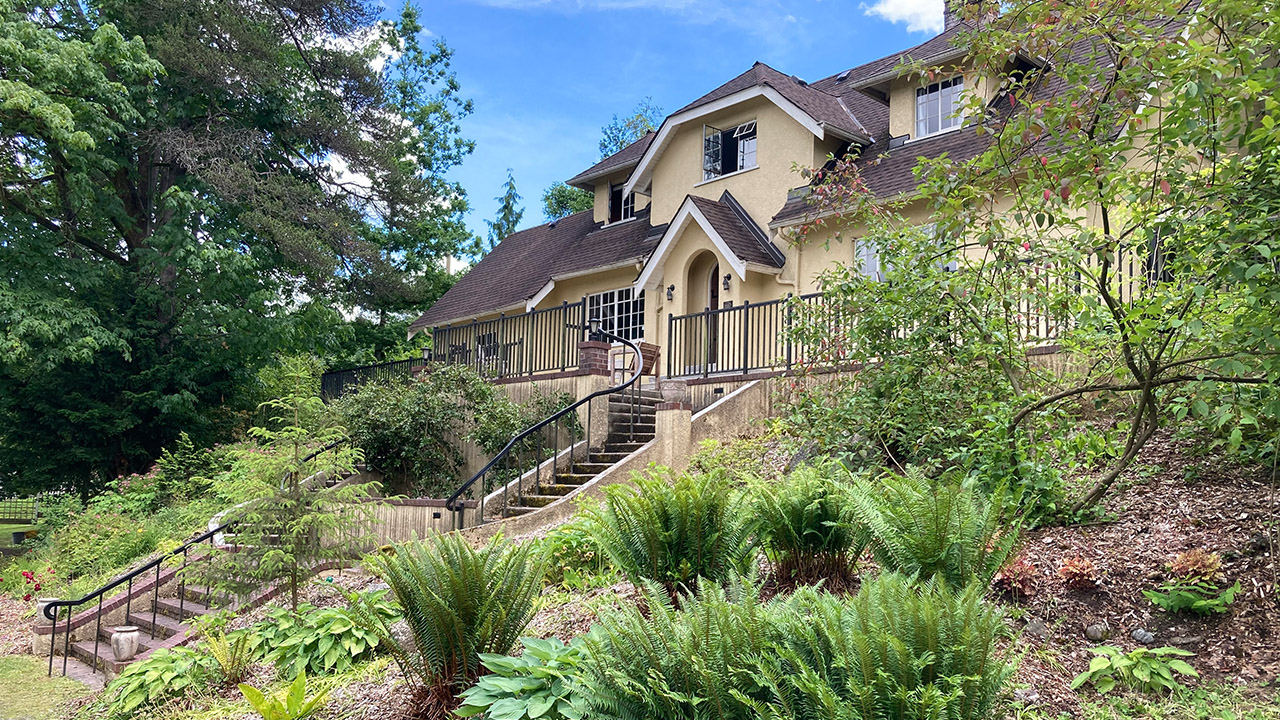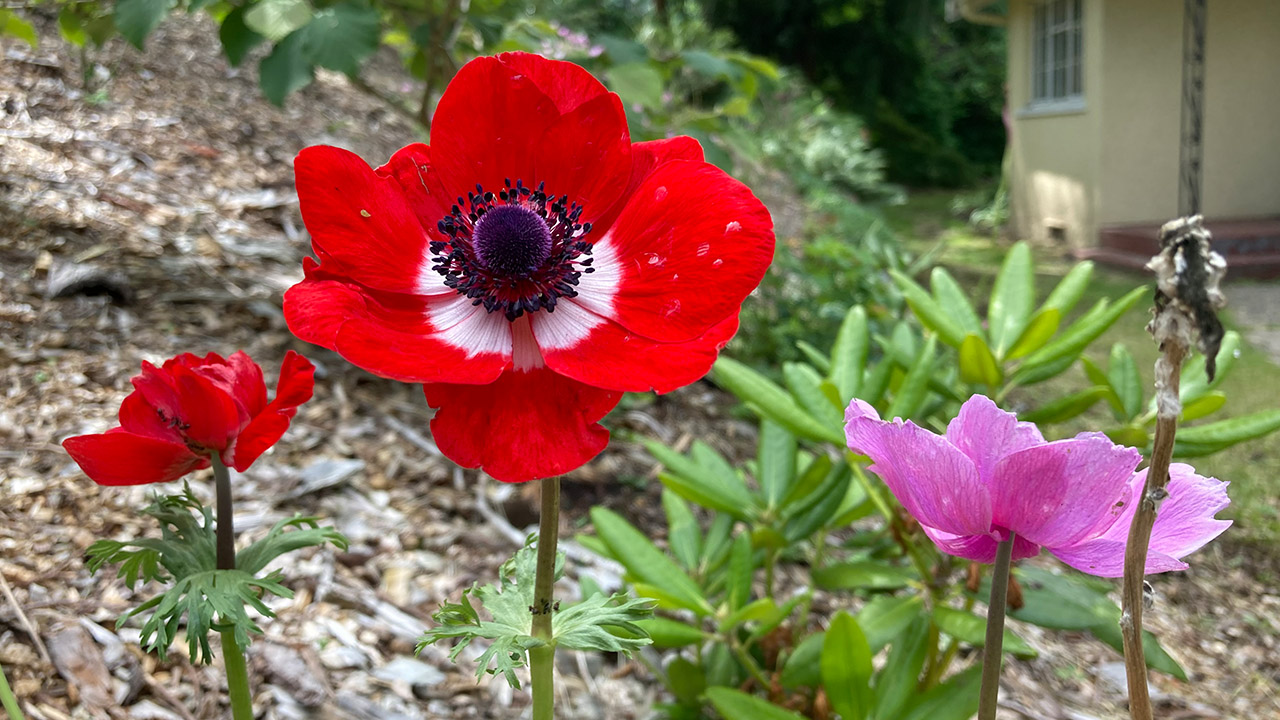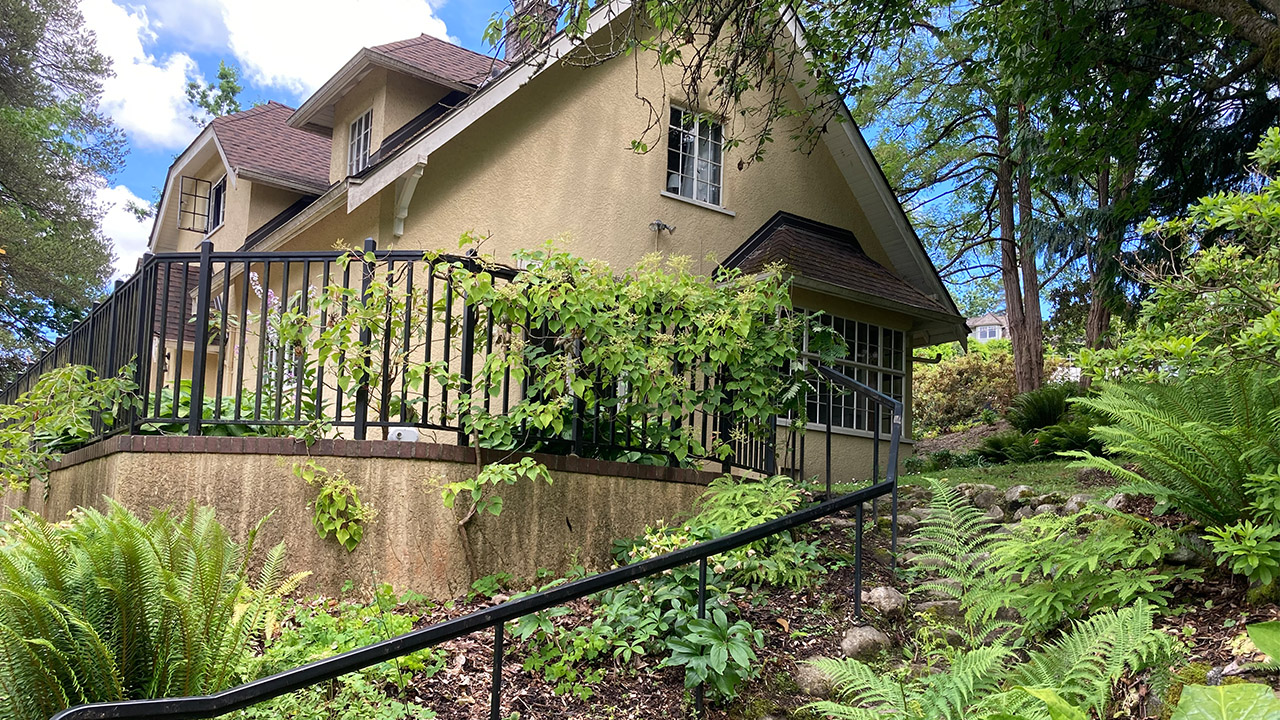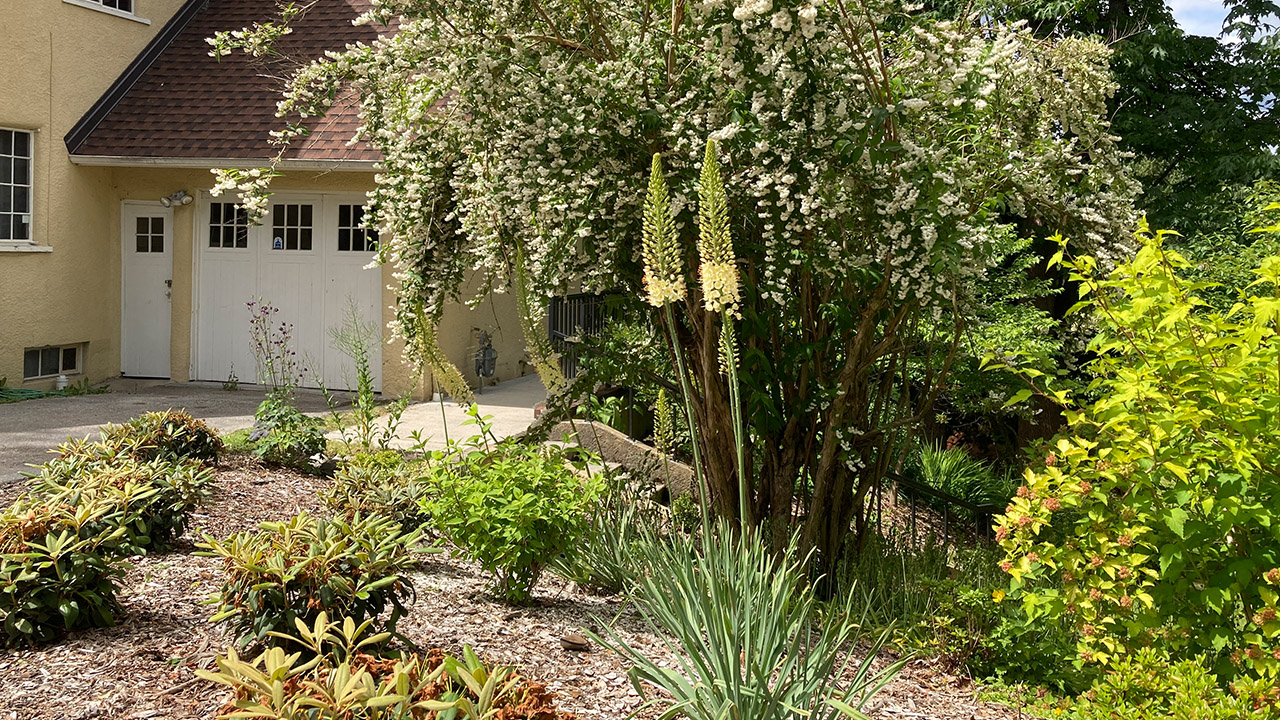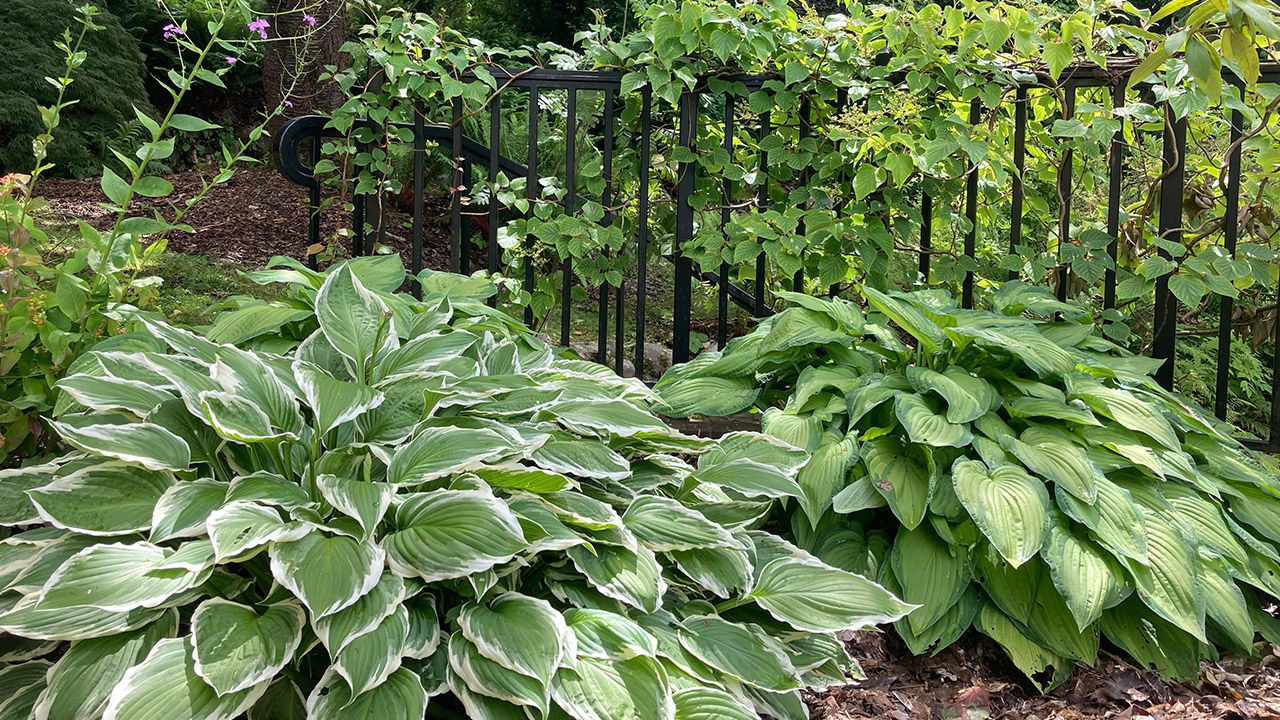 Centennial Rose Garden
The Centennial Rose Garden on Burnaby Mountain features over 900 rose bushes with wonderfully fragrant and colourful buds for you to enjoy.
Location: 100 Centennial Way, Burnaby Mountain Conservation Area
Directions: from Lougheed Highway, turn north on Gaglardi Way to Centennial Way.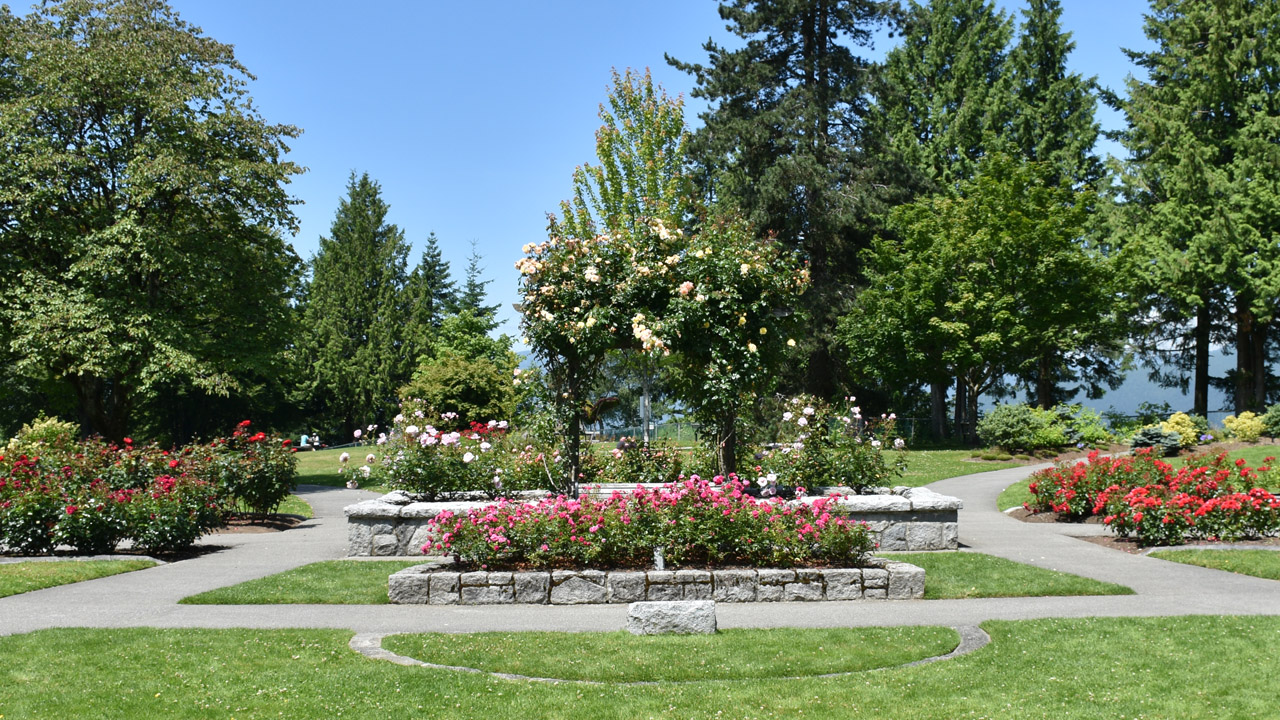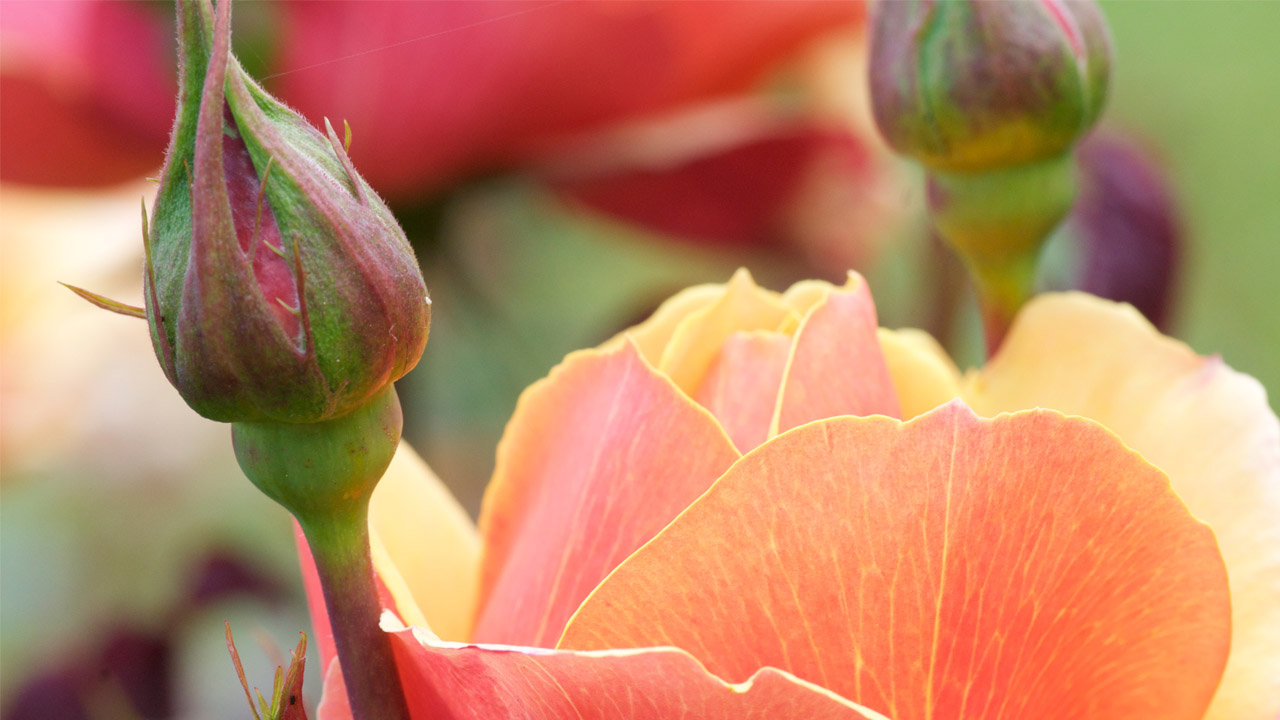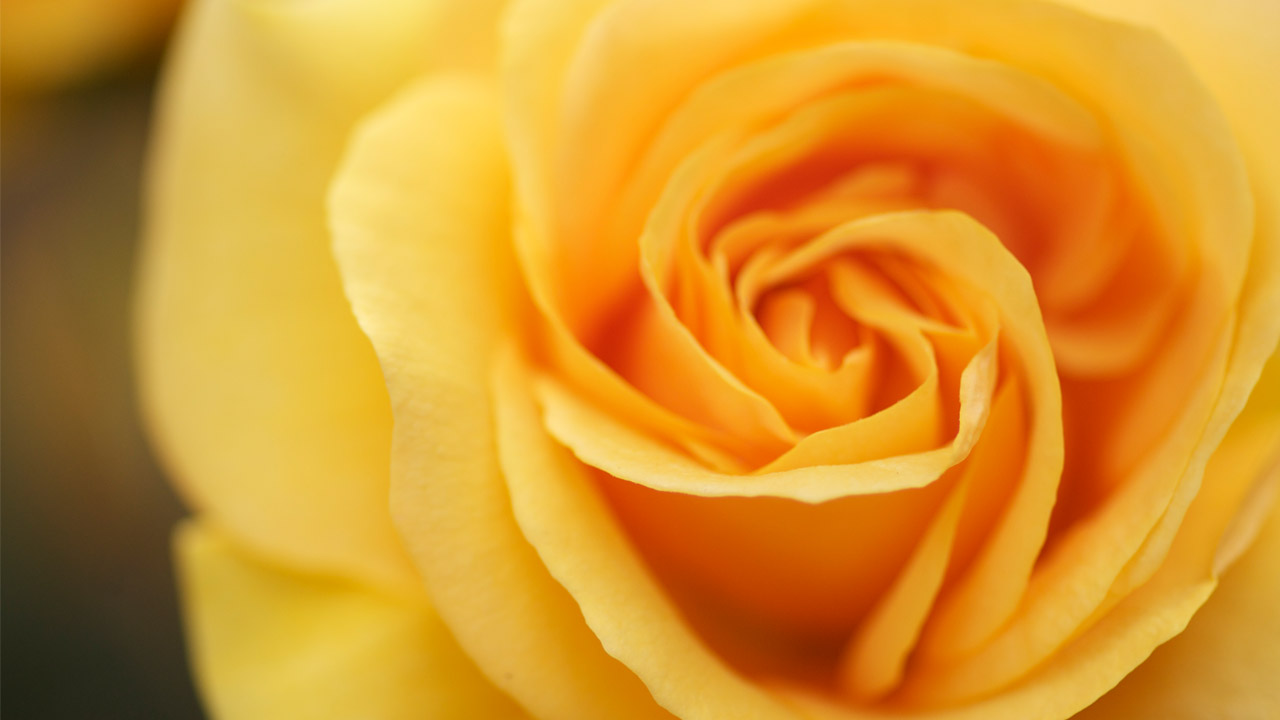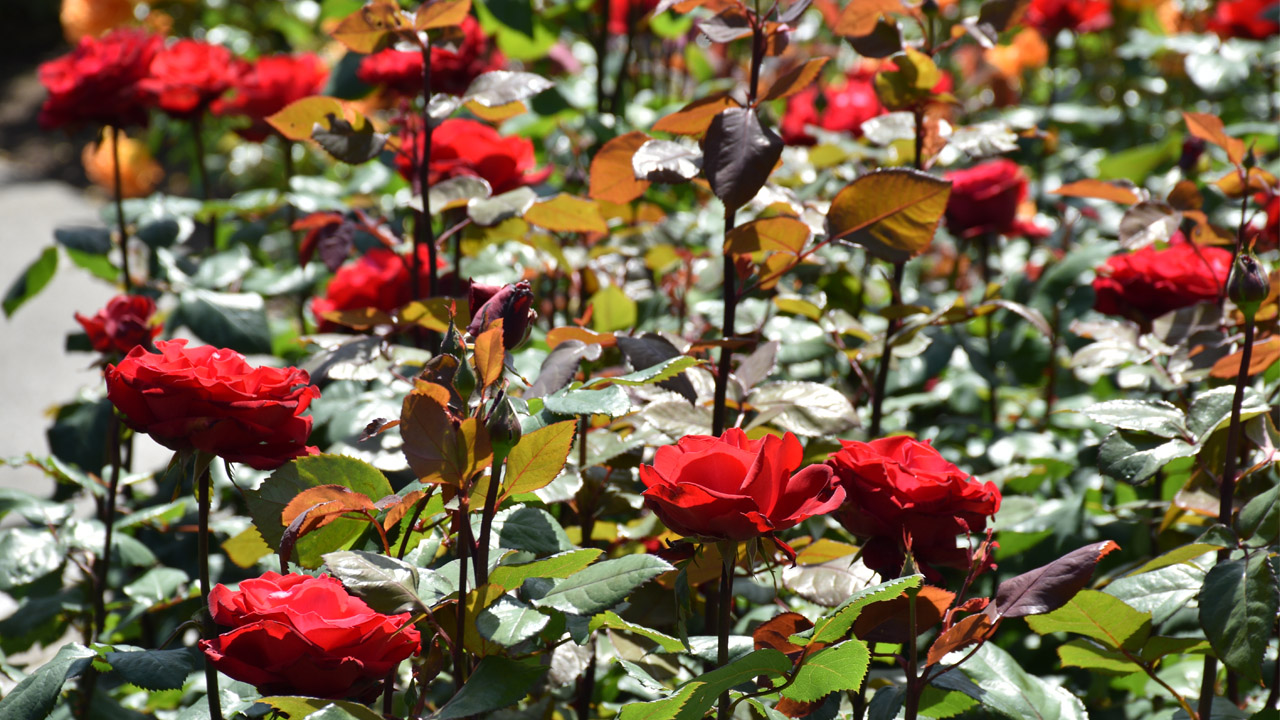 Flower displays
You'll find flowers in glorious bloom across the city from late May to September. Our horticulture staff designs and maintains these beautiful displays on our boulevards, in front of our facilities and around our parks for your enjoyment.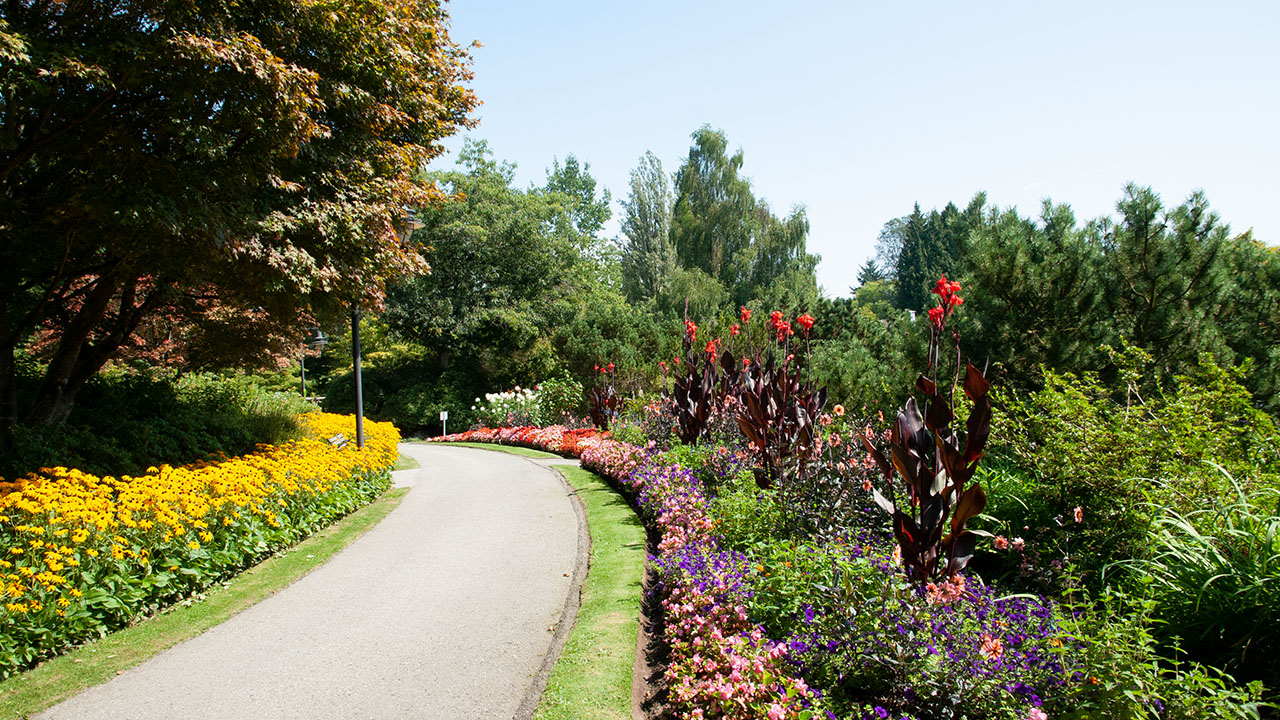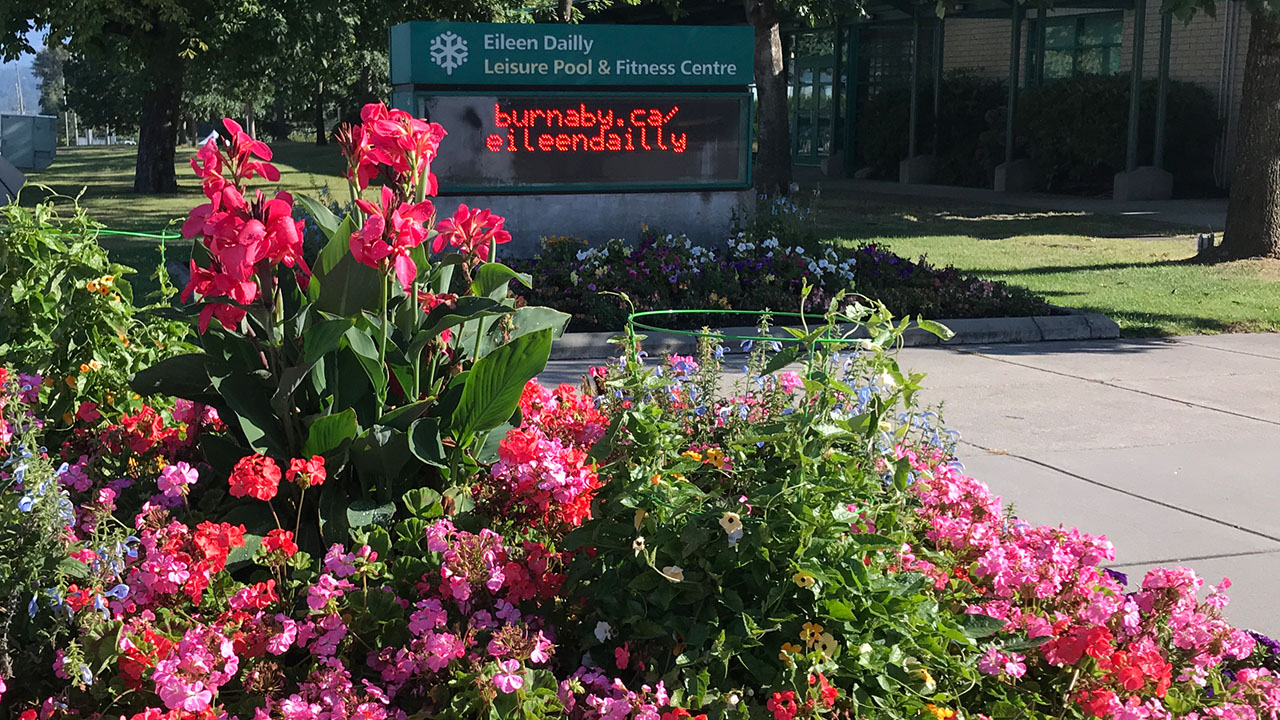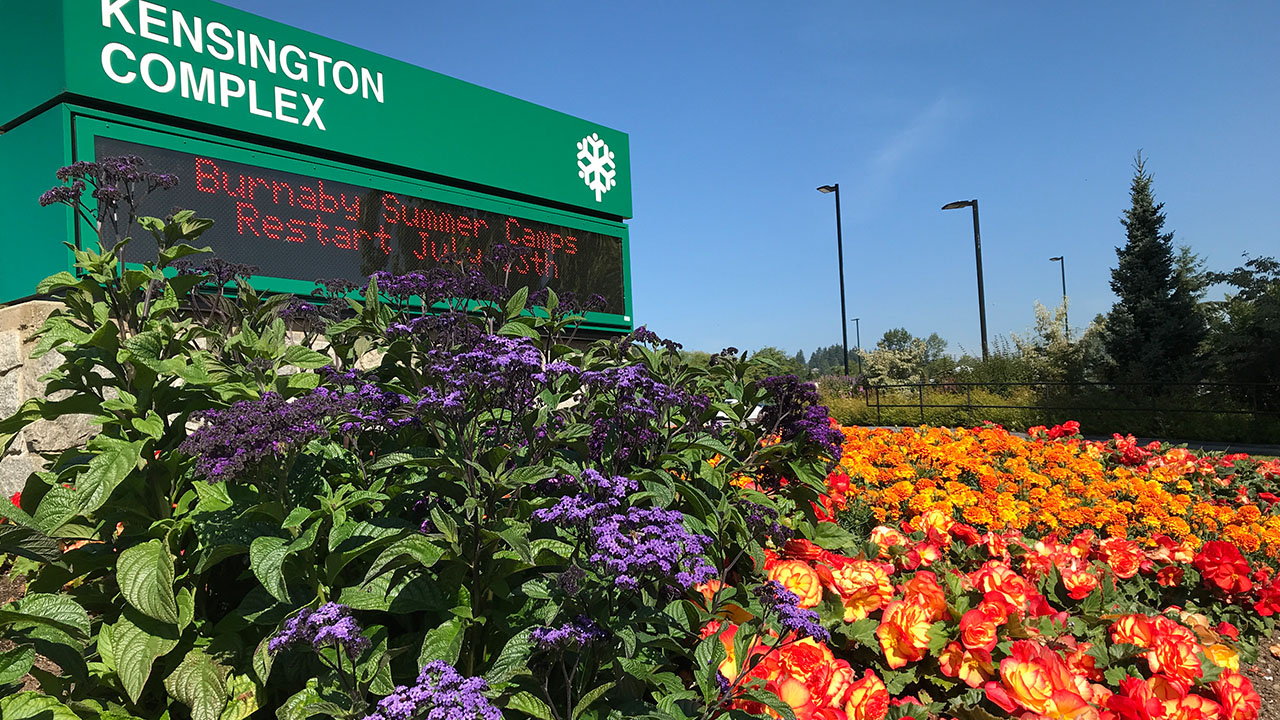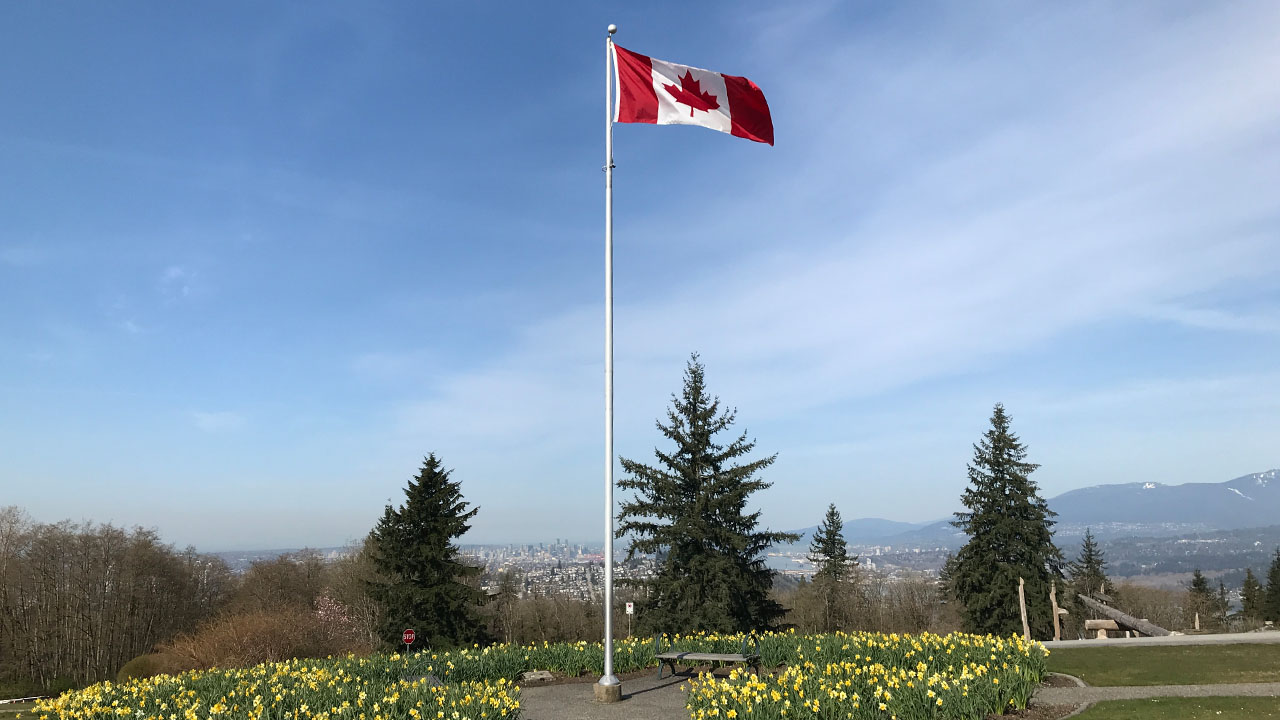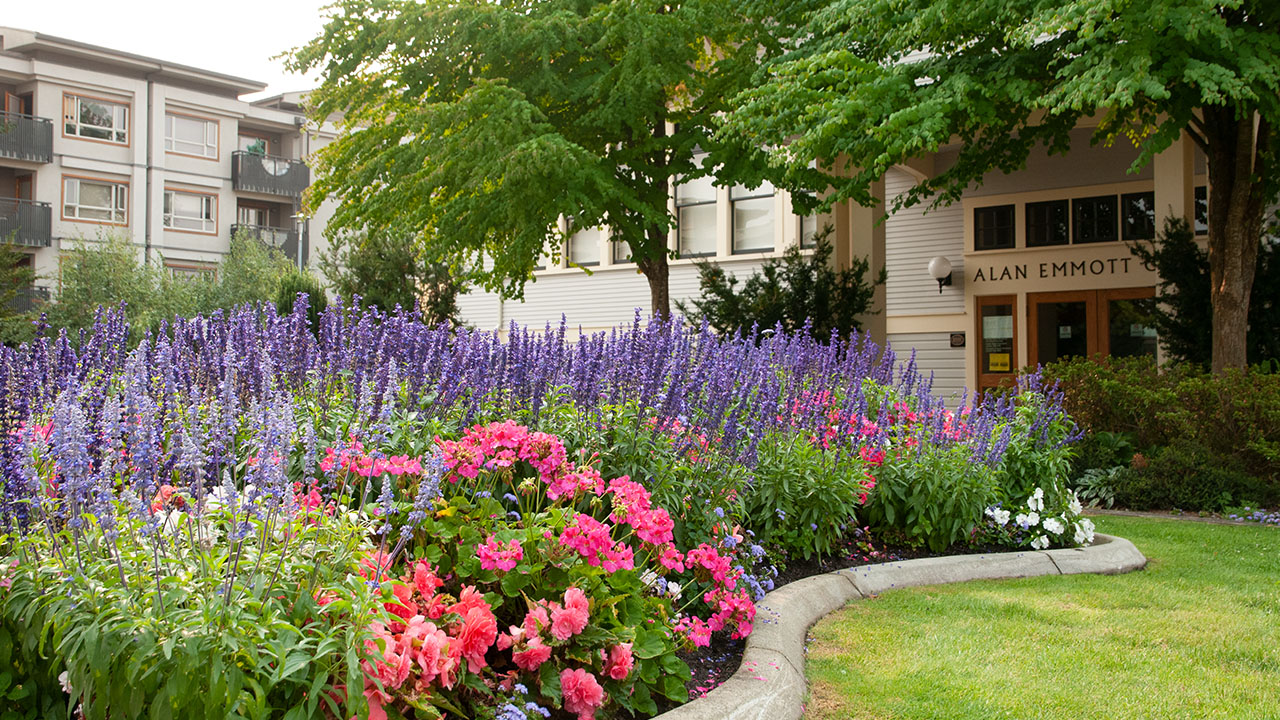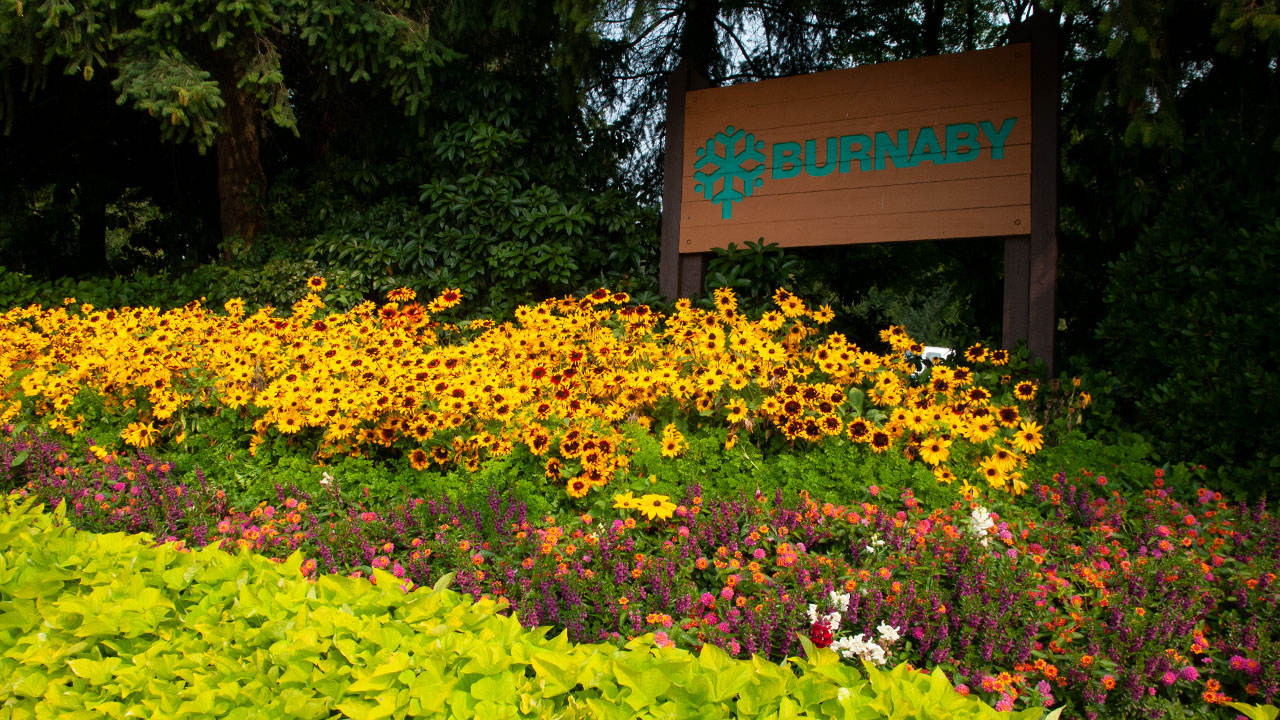 Our unique gardens
Discover these unique art forms that blend art and nature to form beautiful, living sculptures in parks across Burnaby.
Working Gardens
While they're not part of our public garden and flower displays where visitors are welcome, we like to highlight Burnaby's working gardens. Managed by non-profit community groups, these gardens provide an important service to communities. Local residents have a place to grow food and share their experience and knowledge–all while building a welcoming, safe community.
Contact us
Parks, Recreation and Cultural Services
Administration Office