Celebrate Culture Days by joining us for free, fun filled activities, demonstrations and discussions at Shadbolt Centre for the Arts, Burnaby Art Gallery and Burnaby Village Museum. Discover print making with BAG on a Bike, join a tour to learn about Islamic tradition as part of BVM's Neighbourhood Speaker Series, live entertainment and more. 
Visit Culturedays.ca for more information about Culture Days daily events taking place from September 22 to October 15.
Burnaby Art Gallery
6344 Deer Lake Avenue | Get directions
Friday, September 22, 1-6 pm
Help us celebrate the grand opening of the BAG Barn Studio, a 1,200 square foot wheelchair accessible open studio set in the original barn and stables adjoining the Burnaby Art Gallery!
Burnaby Village Museum
6501 Deer Lake Ave | Get directions
Truths Not Often Told: Being South Asian in Burnaby (Stride Studios - building #13)
Friday, September 22, 6:15-8 pm
In this curatorial talk and tour, learn about the history and diverse experiences of Burnaby's South Asian Canadian communities. Through poetry, plays, family photographs and commissioned art, discover what makes this community unique. Call 604-297-4565 to register.
Tour of the Masjid al Salaam and Education Centre (5060 Canada Way)
Saturday, September 23, 2:45-4 pm
Learn about Islamic tradition, architecture and culture in this educational tour of the Masjid al Salaam mosque, a Muslim place of worship and prayer located kitty-corner from the Burnaby Village Museum. Call 604-297-4565 to register. Space is limited.
Sunday, September 24, 11 am-4:30 pm
Learn more about Burnaby's rivers and natural resources. In partnership with 18 dedicated environmental community groups, performers and Indigenous Educators, the museum will open the whole site to celebrate Burnaby's important waterways.
10 am-2 pm, South Plaza
Relax in the gardens at the Shadbolt and enjoy the sounds of acoustic guitar.
11 am-1 pm, South Plaza
Textile artist and instructor Eleanor Hannan demonstrates fabric printing using fruits and vegetables. You'll have the opportunity to create your own unique print to take home. Ages 5 and up. Time limit for activity: 20 minutes. Note: children under 8 years old must be assisted by adult.
11 am-1 pm, South Plaza
BAG on a Bike is Burnaby Art Gallery's fully functioning printing press on the back of an electronic bike. This fun and interactive art-making experience brings people, art, and communities together. Make a print to take home!
11 am-1 pm, South Plaza
Drawing demonstration by Shadbolt Instructor/Artist Golriz Rezvani. In this workshop you'll be tasked with drawing opposing patterns—a model in a patterned dress posed in front of a hand printed patterned background. Easels and drawing material provided.
 
11:30 am-1 pm, Atrium
Interdisciplinary artist Christian Nicolay demonstrates some of his handbuilding techniques with clay combined with watercolours, pencil, crayon and underglazes to produce trompe-l'oeil effects of weathered and worn-down everyday objects. Christian was a Deer Lake Artist-in-Residence in the summer of 2022. His mixed media ceramic works Perpetual Navigation was exhibited at the Shadbolt Centre for the Arts in April 2023.
6:30-9 pm, Studio Theatre
Hosted by the inimitable Cory Weeds of the Cellar Jazz Society, Jazz Jam features a stellar line-up of local jazz musicians in an improvised evening of music. The Jam is open to musicians of all ages and abilities and offers a fun, informal and free opportunity to get your groove on with the best of the local jazz scene.
The Vault: Soda Firing Unload
Tuesday, September 26, 1:30-3:30 pm, The Steam Plant
See the Shadbolt's pottery soda kiln (AKA The Vault) in action. The soda firing method uses baking soda ash to create atmospheric patterns and textures on pottery with unpredictable results. You'll get to watch local potters and ceramic artists unload the kiln and admire and critique their works, and then prepare the kiln for the next firing.
See What's Happening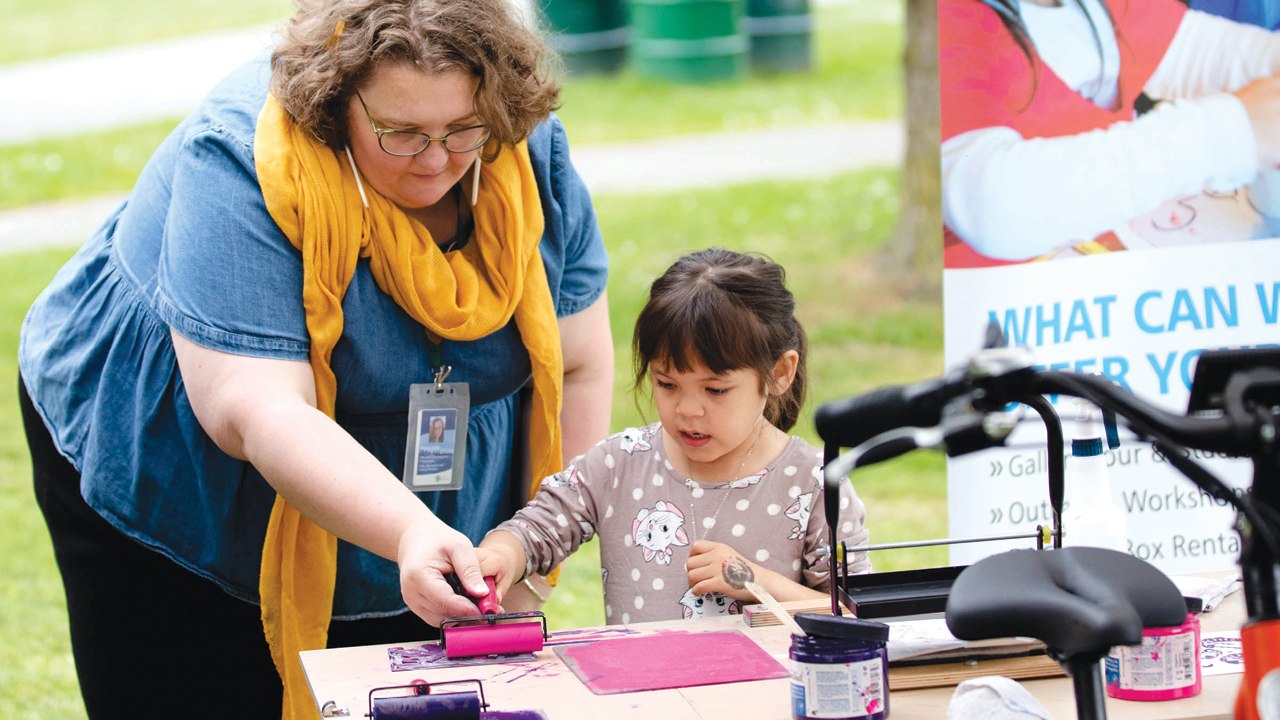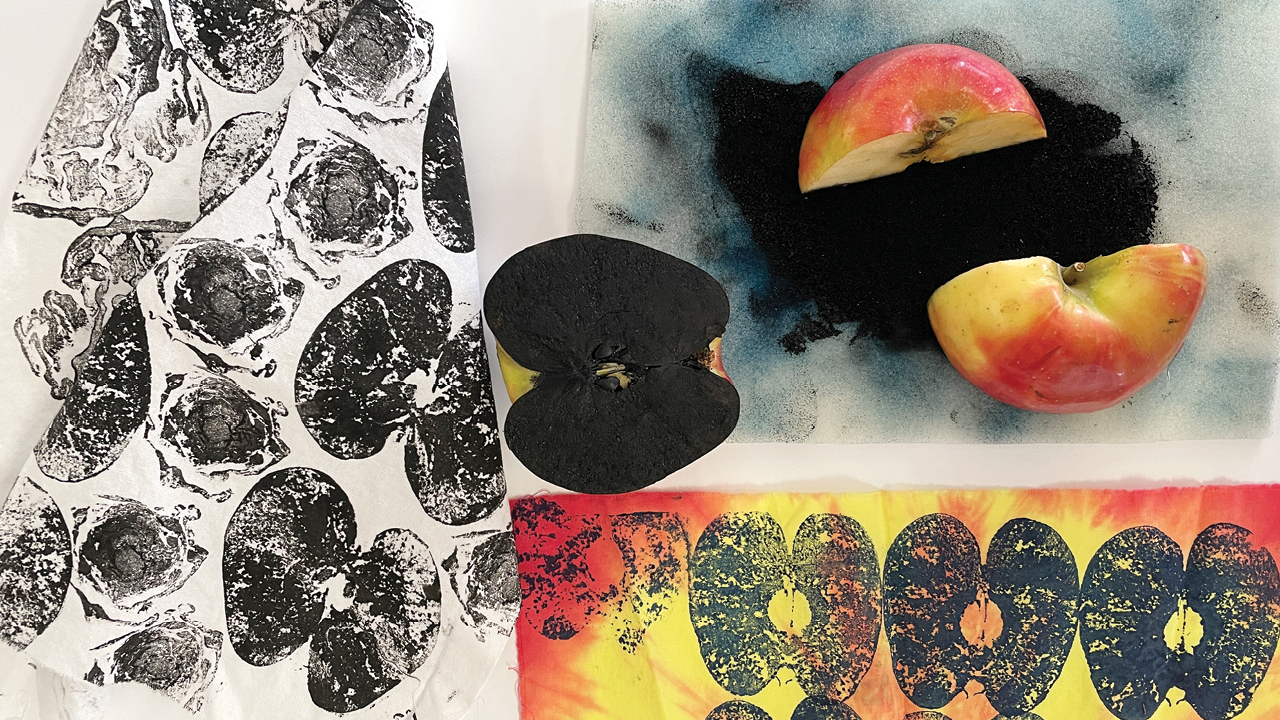 Produce Pattern Printing on Fabric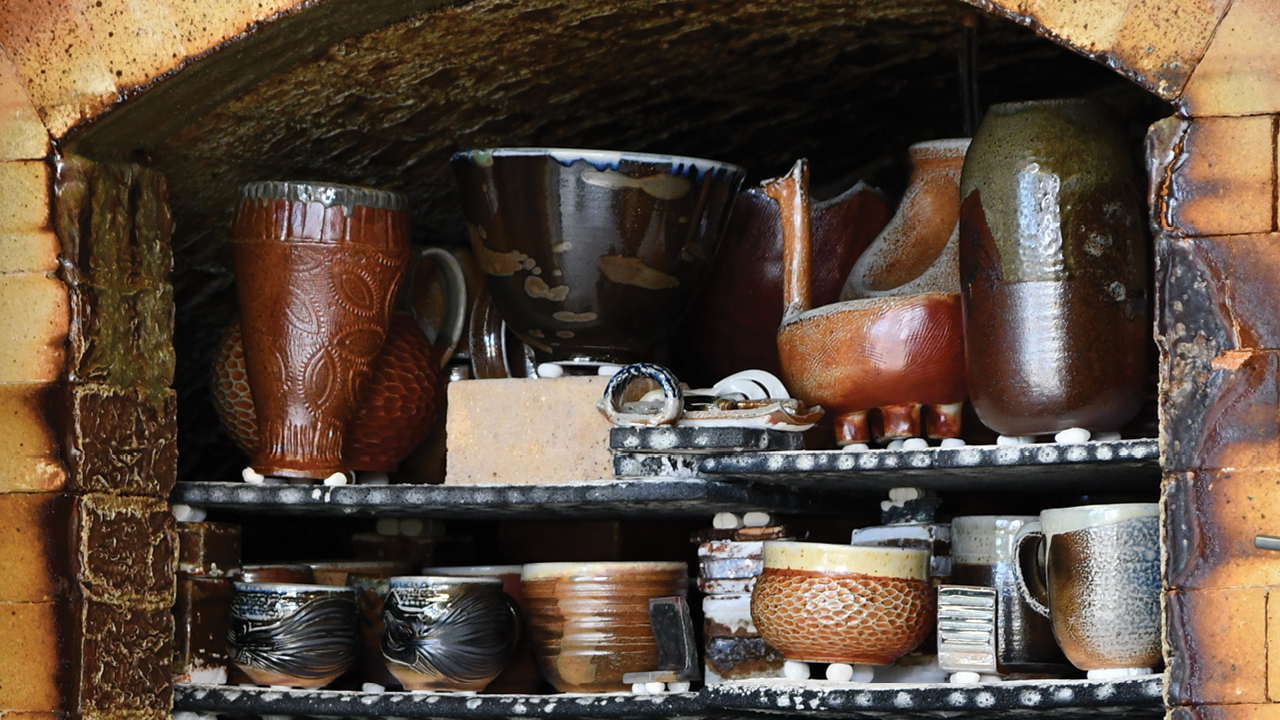 The Vault: Soda Firing Unload
Jazz Jamm, hosted by Cory Weeds of the Cellar Jazz Society