Burnaby Art Gallery is a beautifully and authentically restored arts and crafts mansion–complete with a wide veranda overlooking the park; an inglenook (seating on either side) fireplace; leaded glass windows; and many other architectural details. You can rent the fireside room for an intimate wedding, luncheon, birthday party or meeting. The lawn is also available for wedding ceremonies.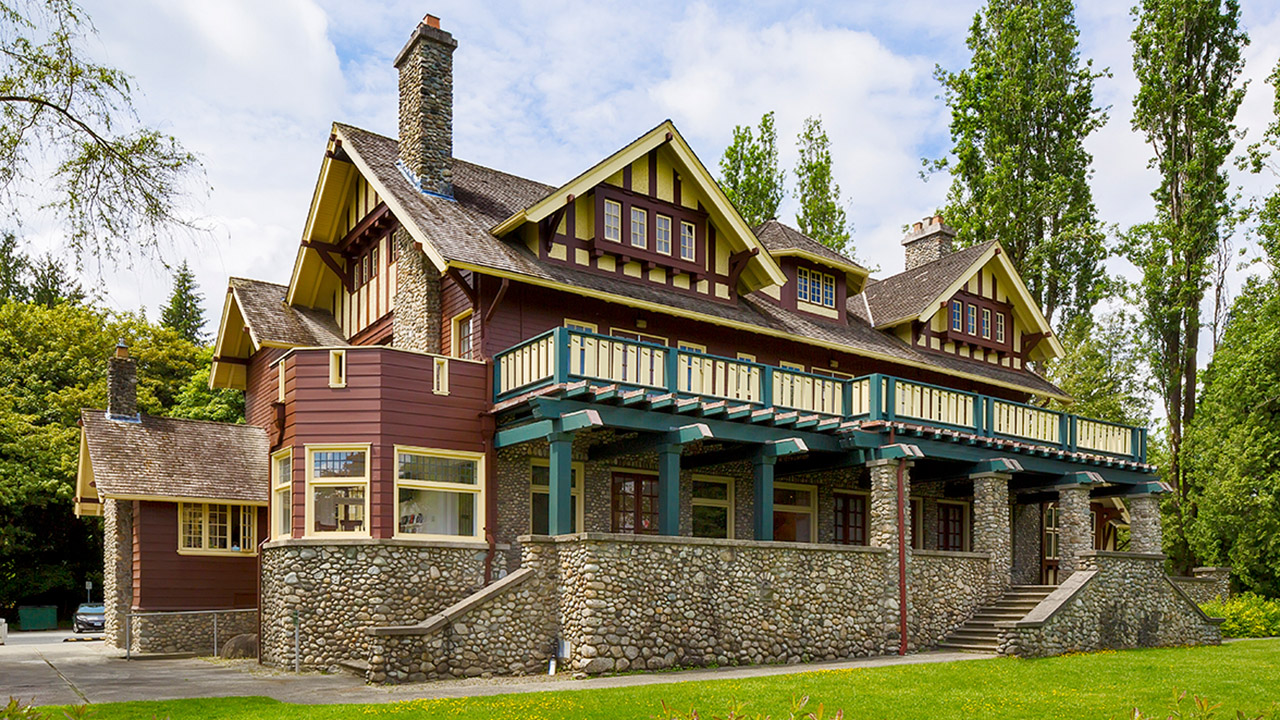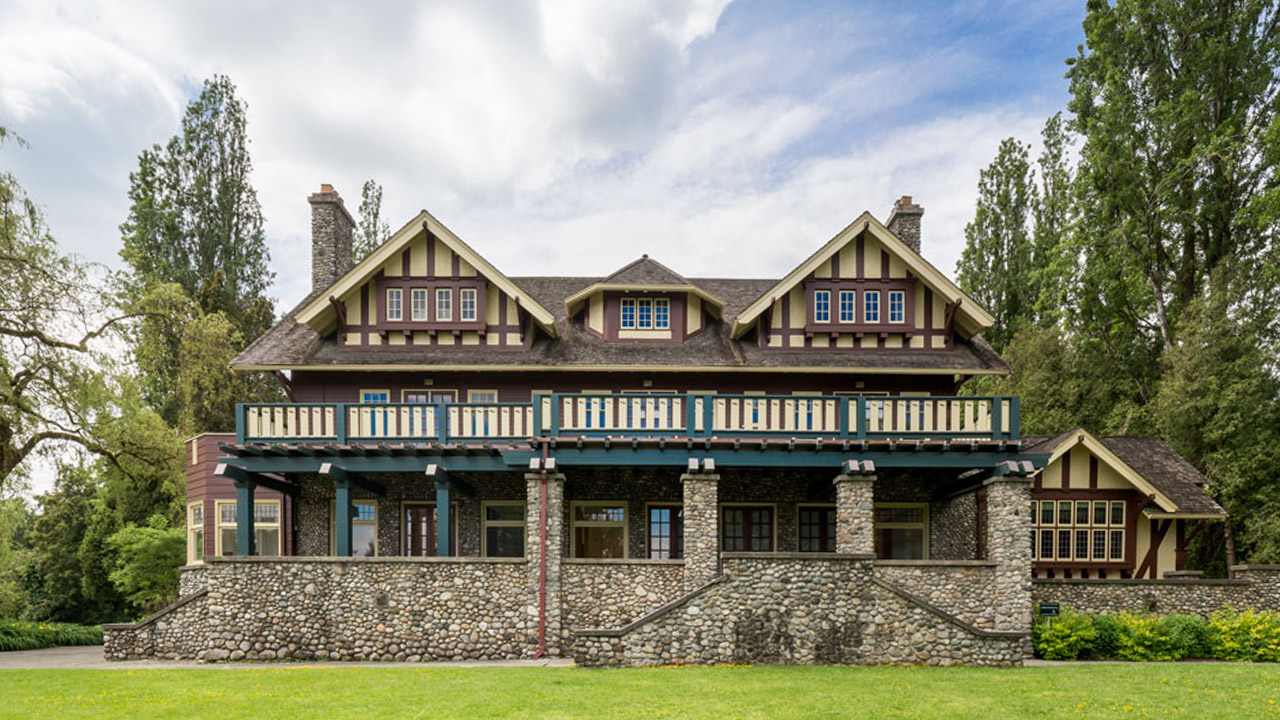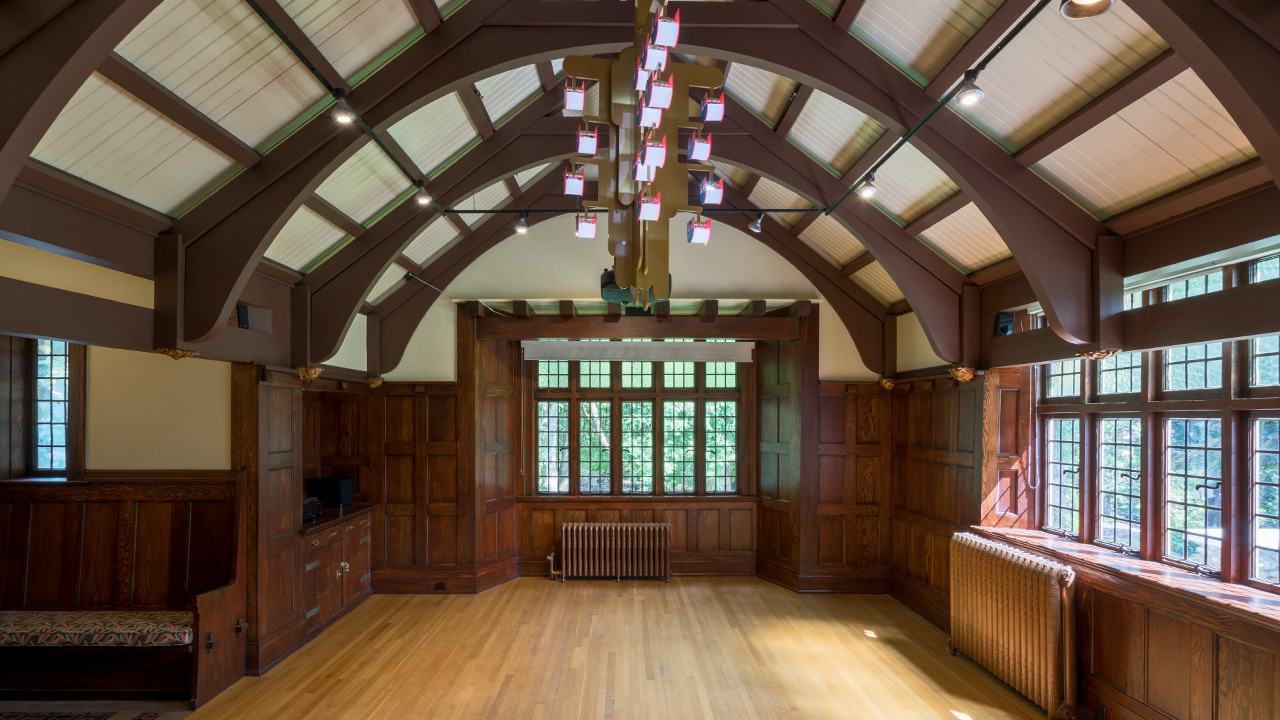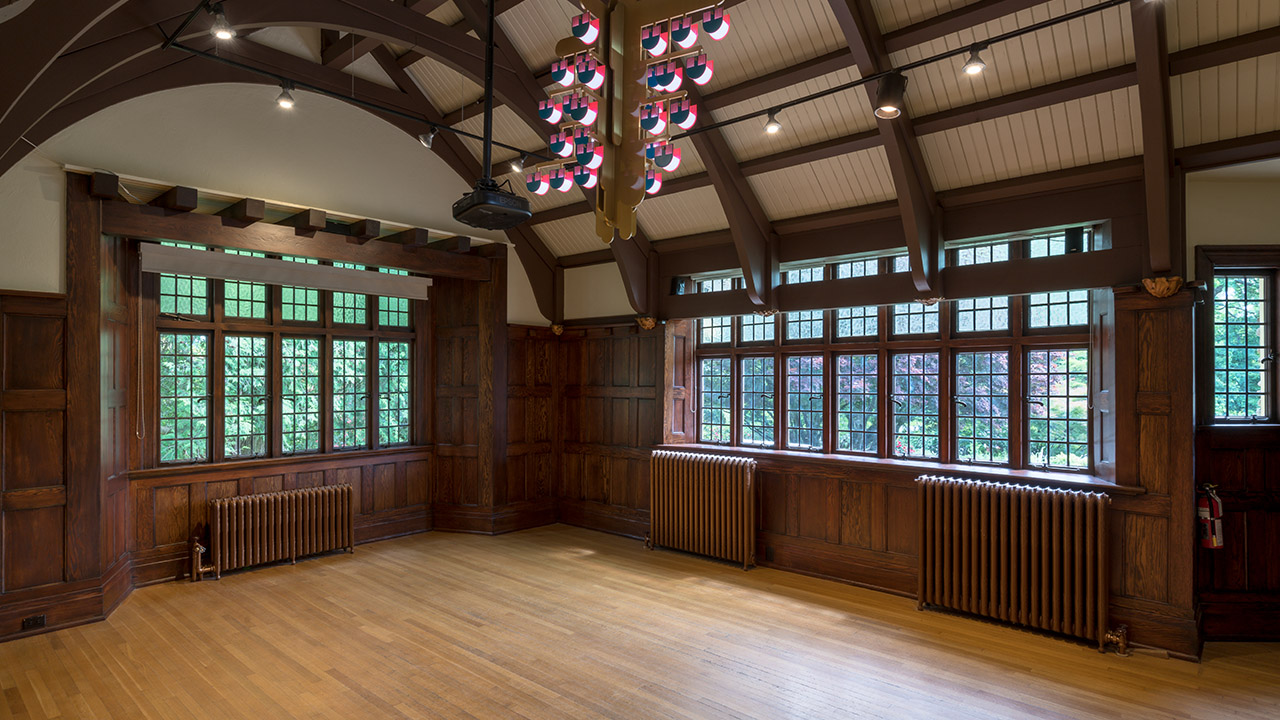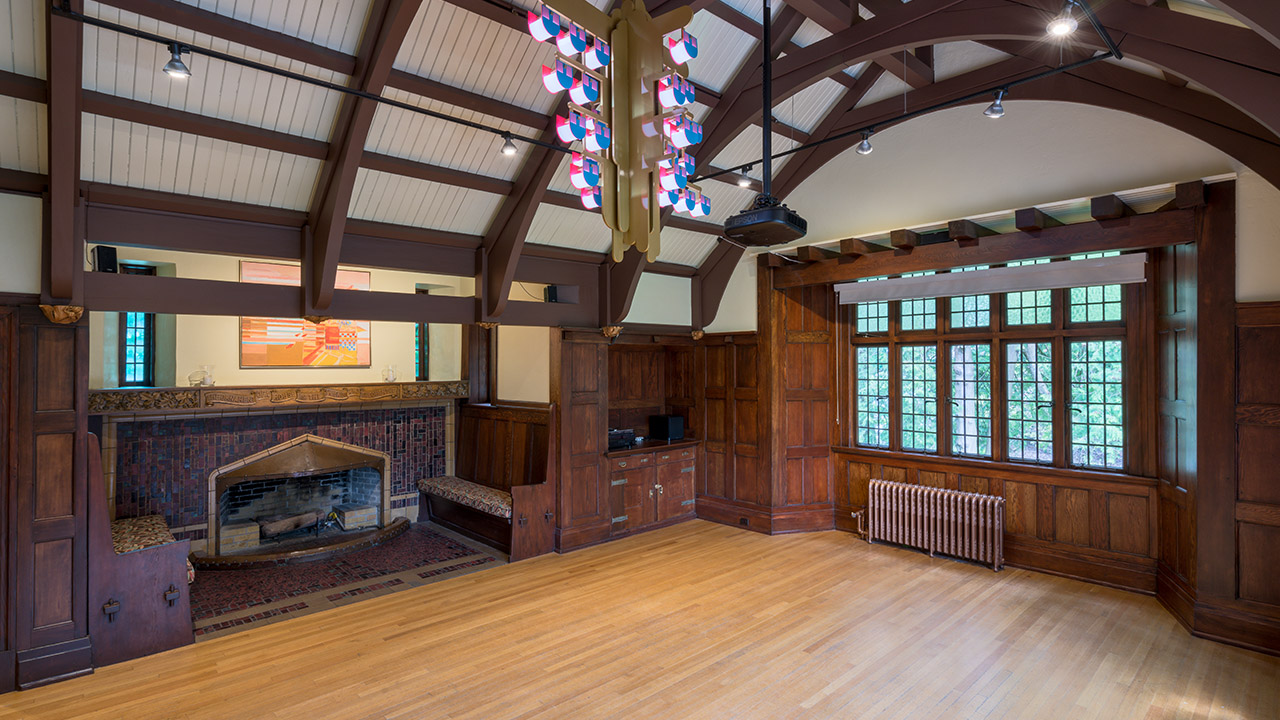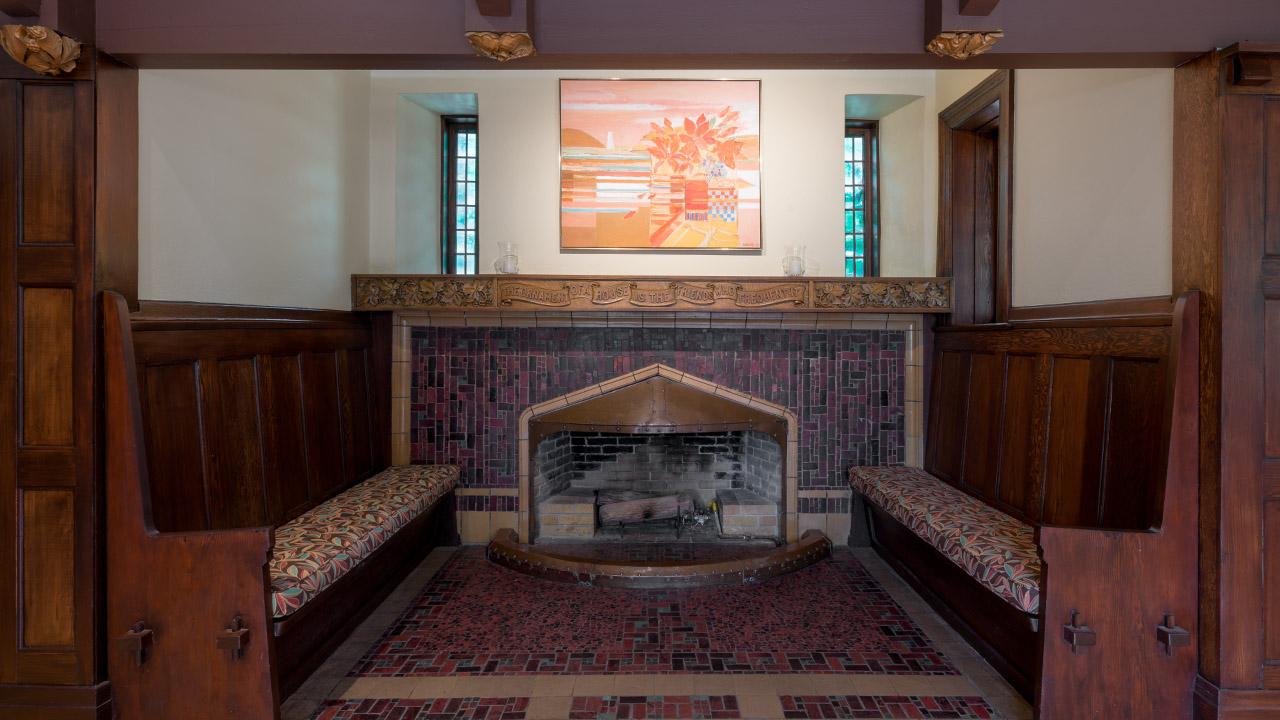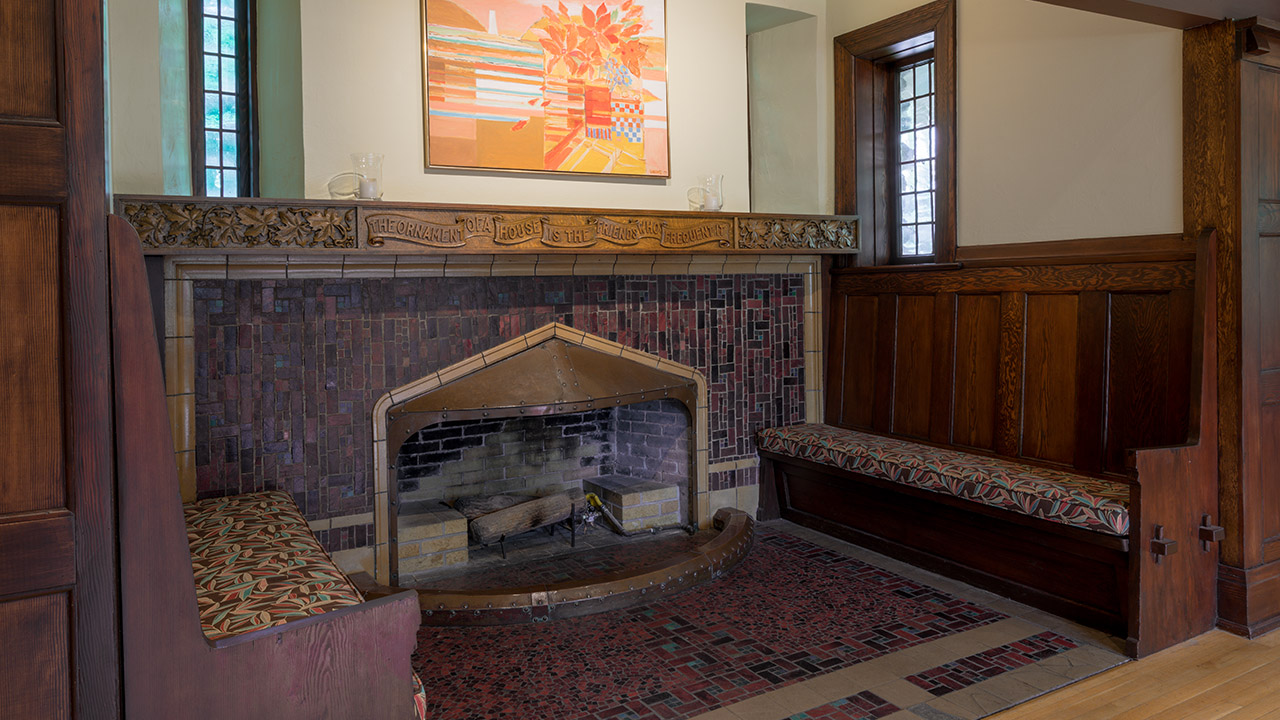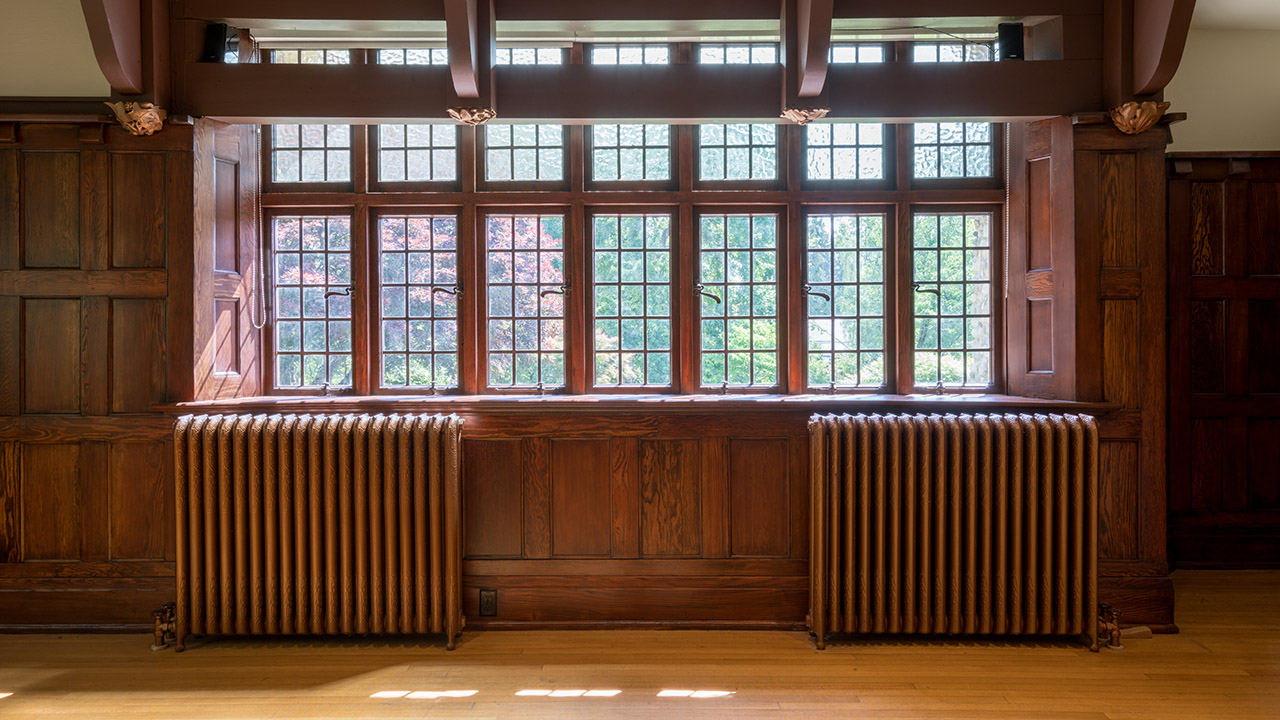 Rentals and group tours
Our rental fees include set-up and take-down for events that include up to 10 guests (indoor rentals only). Event supervision is included during gallery hours. Clients are responsible for clean up of the rental space. We offer booking discounts for registered non-profit organizations.
Capacity and fees
| Area | Capacity | 4 hours | 10 hours | Each additional hour |
| --- | --- | --- | --- | --- |
| Fireside room | 10 people | $480.08 | $960.16 | $120.02 |
| Lawn and veranda | 50 people | $728.28 | $1,456.56 | $182.07 |
Additional fees
$50 administration and gallery fees
SOCAN/Re:sound fee - with dancing: $62.64 | without dancing: $31.31 before tax. When you use artists' recordings at your event, the Copyright Board of Canada requires you to pay a tariff. Our allotment clerk will arrange the permitting and tariffs for an additional fee.
Liability insurance varies depending on the number of people attending and the type of event you're planning.
Event supervision isn't included in any after-hour or weekend bookings. Please inquire about this additional fee.
Payment
A 25% deposit is required to confirm your booking. The balance (including a refundable $500 damage deposit) is due 60 days prior to your event. For more information, call 604-297-4422. Rates are effective as of Oct 15, 2023.