Susan Falk - Artist in Residence Exhibition
Deer Lake Park holds a special interest for me because of the relative vastness of the land and water it encompasses. My Shadbolt residency began with plein air pastel studies of the lake and the plant life that inhabits it. These smaller studies were turned into larger works in oil, acrylic and pastel. Lily pads covered the area around the dock where I was working and can be seen portrayed extensively in this exhibition. Working outside allowed the public to see an artist at work and when working in the studio my door was always open for visitors.
As a painter, I am a colourist and expressionist by nature. The challenge for me is how much expression and energy I can portray in each painting. Painting in large life size format allows me to share the feeling of being able to "walk into the painting" and become a part of that world.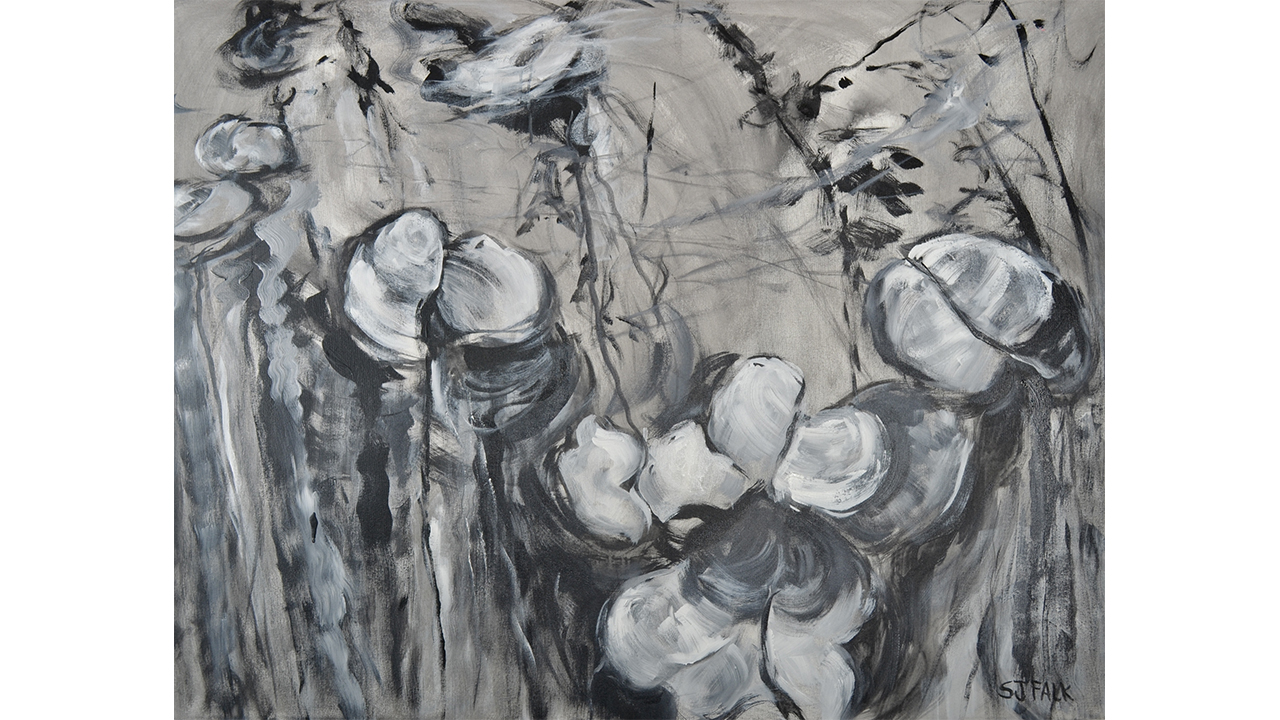 B & W study #1 – Deer Lake
Susan Falk, Acrylic on canvas, 36" x 48"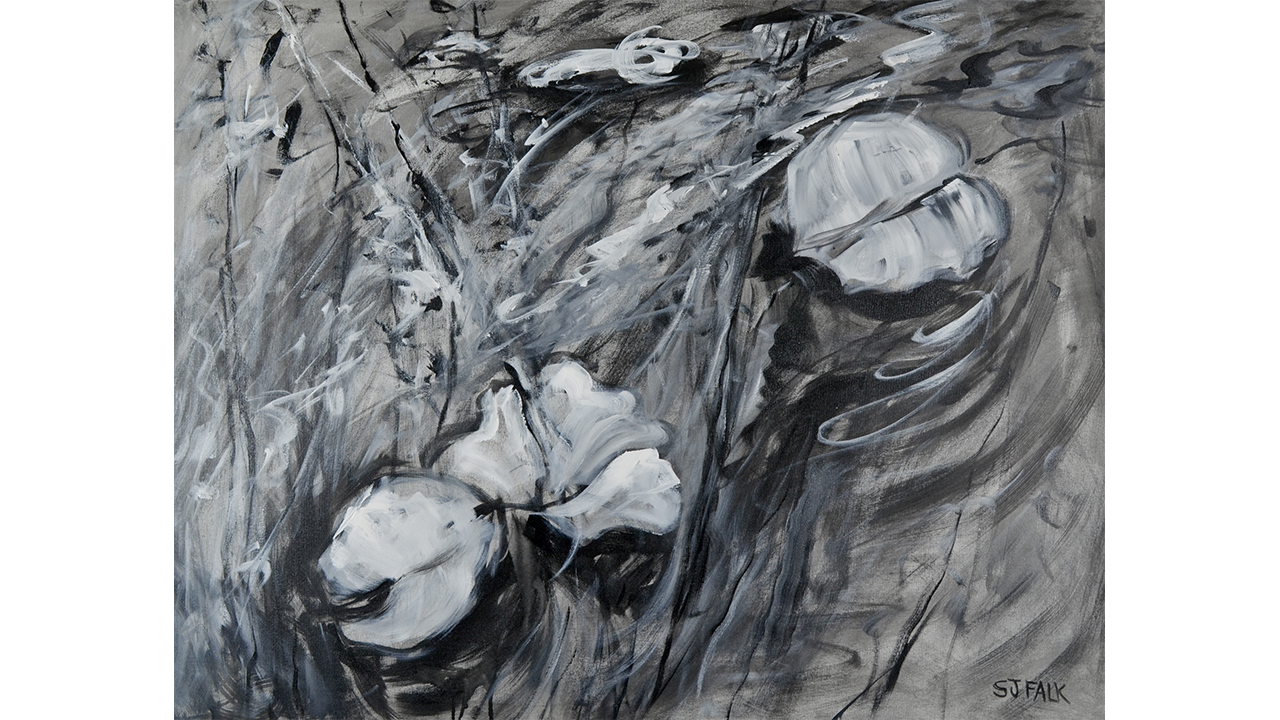 B & W study #2 – Deer Lake
Susan Falk, Acrylic on canvas, 36" x 48"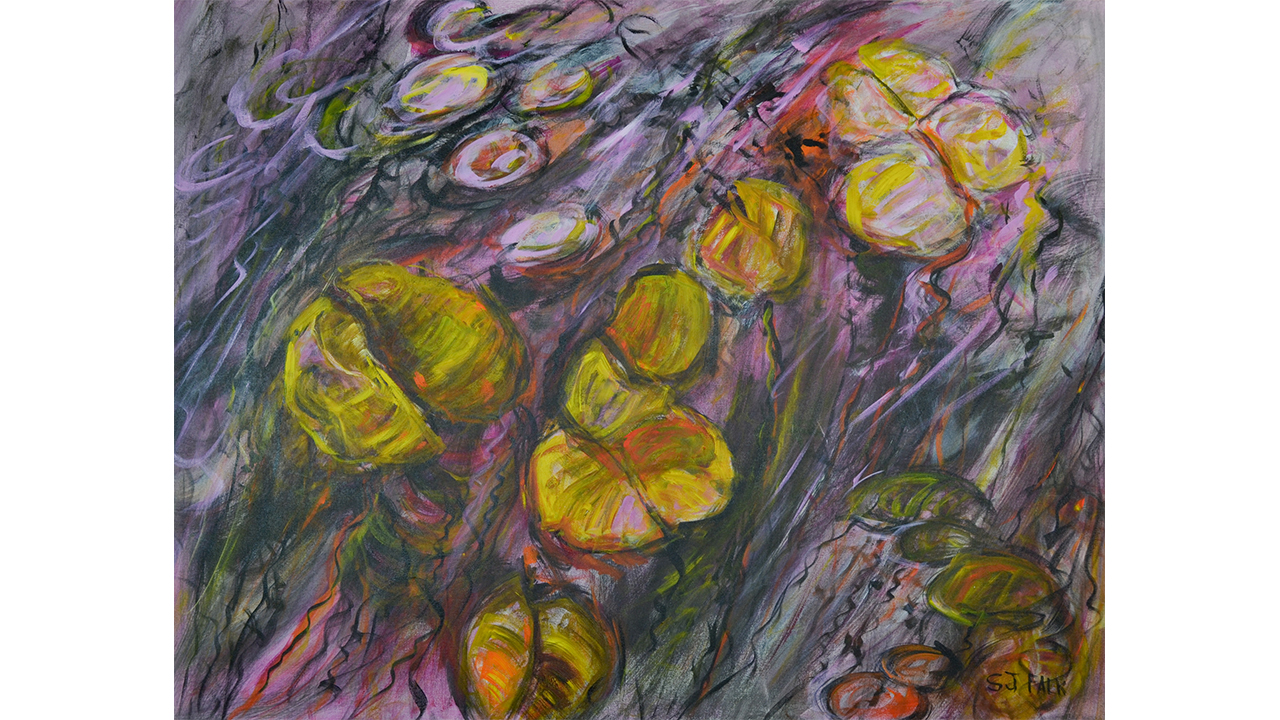 Deer Lake – Looking for Turtles
Susan Falk, Acrylic on canvas, 48" x 36"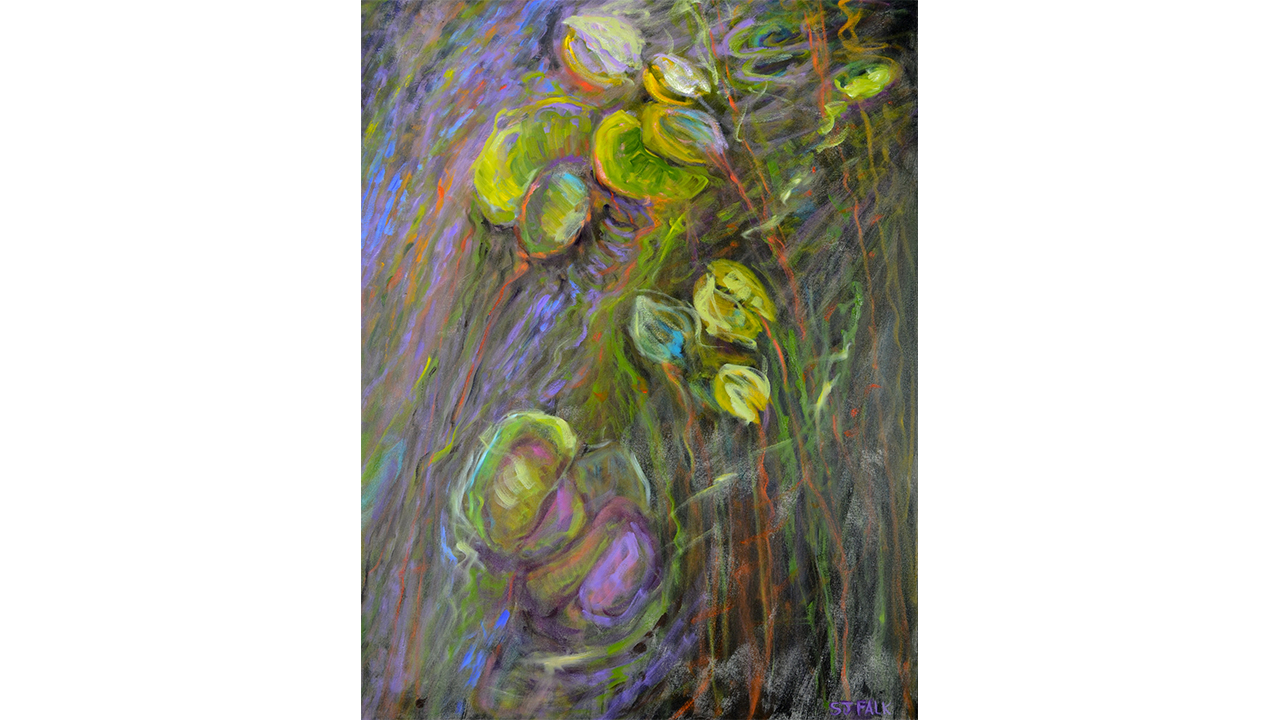 Diptych – Deer Lake, Dark Water 1 of 2
Susan Falk, Oil on canvas, 48" x 36"
Diptych – Deer Lake, Dark Water 2 of 2
Susan Falk, Oil on canvas, 48" x 36"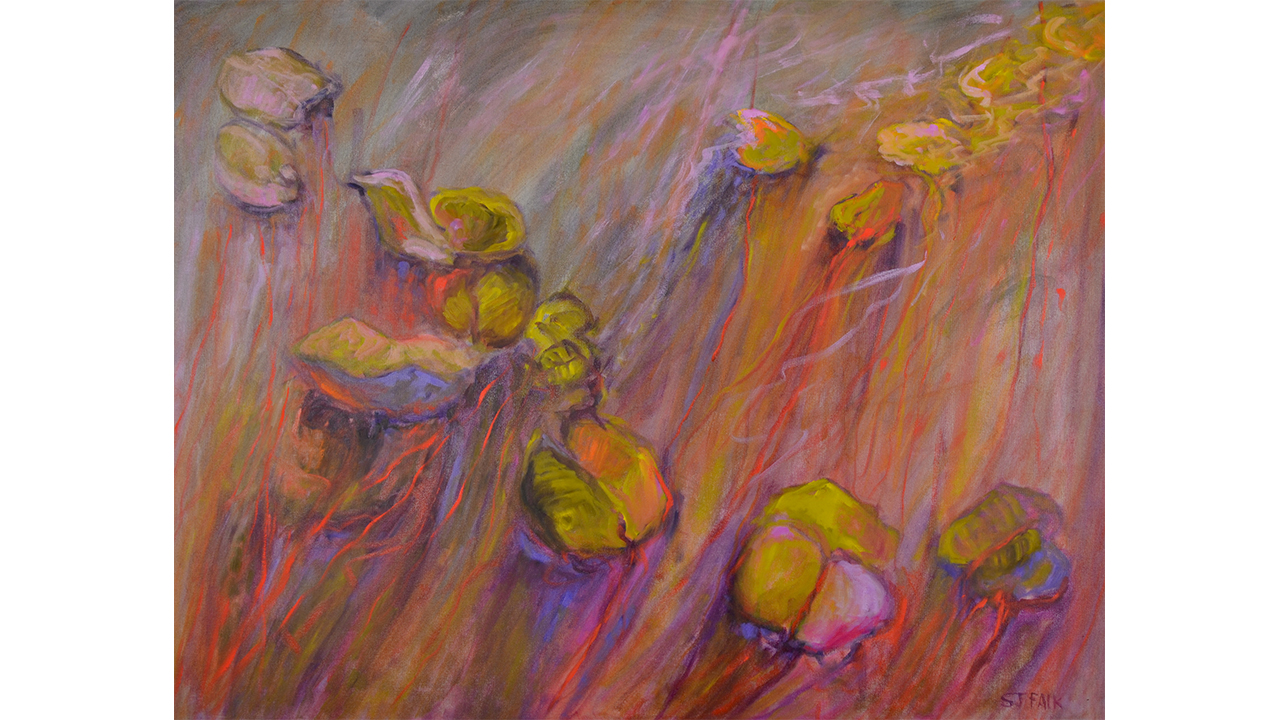 Triptych – Deer Lake, Burnaby 1 of 3
Susan Falk, Oil on canvas, 36" x 48"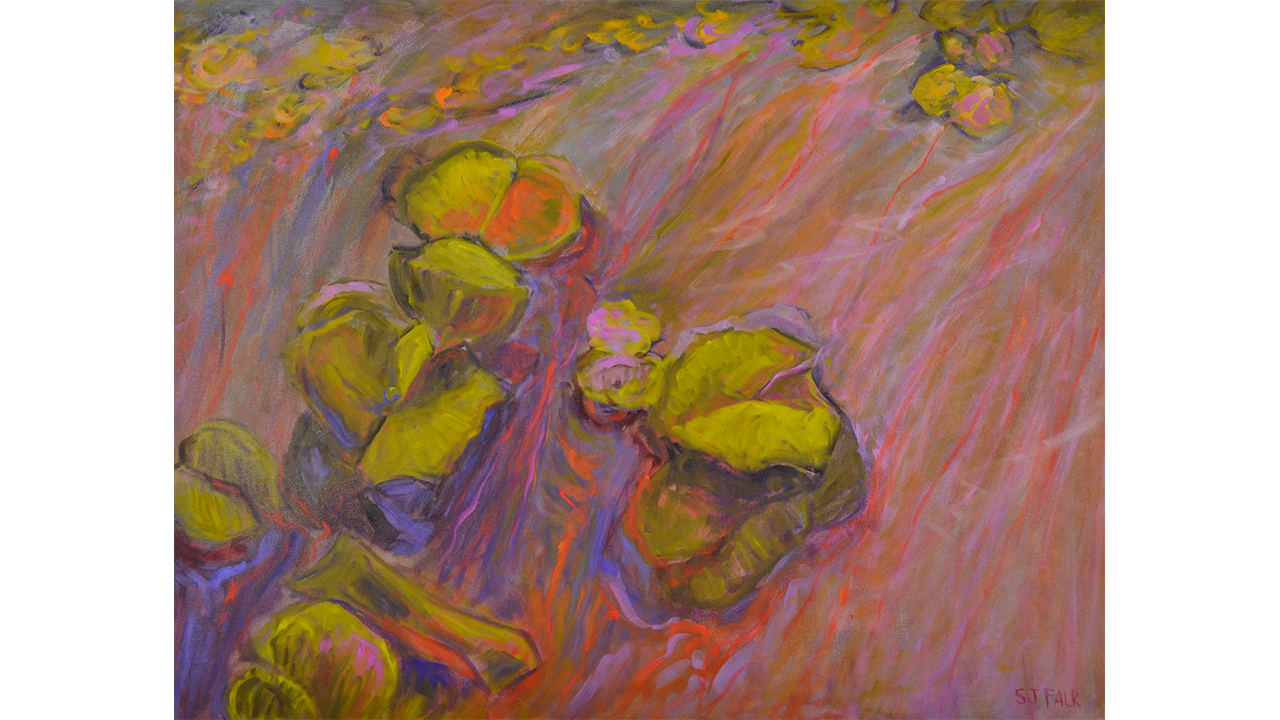 Triptych – Deer Lake, Burnaby 2 of 3
Susan Falk, Oil on canvas, 36" x 48"
Triptych – Deer Lake, Burnaby 3 of 3
Susan Falk, Oil on canvas, 36" x 48"