Enjoy poolside leisure and fitness in The Heights
Located in the popular Burnaby Heights neighbourhood, Eileen Dailly Centre is all about aquatics–featuring a beach-entry leisure pool, deep tank main pool and more. There's also a well-equipped weight and cardio room and a multi-purpose room for fitness classes. If you want to enjoy outdoor park amenities while you're here, Confederation Park is just steps away. 
Programs
Check out the wide range of programs available at Eileen Dailly this winter. 
Priority registration will open at 10 am for Burnaby residents on the following dates: 
December 6: recreation programs
December 7: arts and heritage programs
December 14: swimming lessons
General registration for everyone will open December 9 for recreation, arts and heritage programs and December 19 for swimming lessons. 
Note: Winter swim lessons for preschoolers and children will be displayed in WebReg on November 30.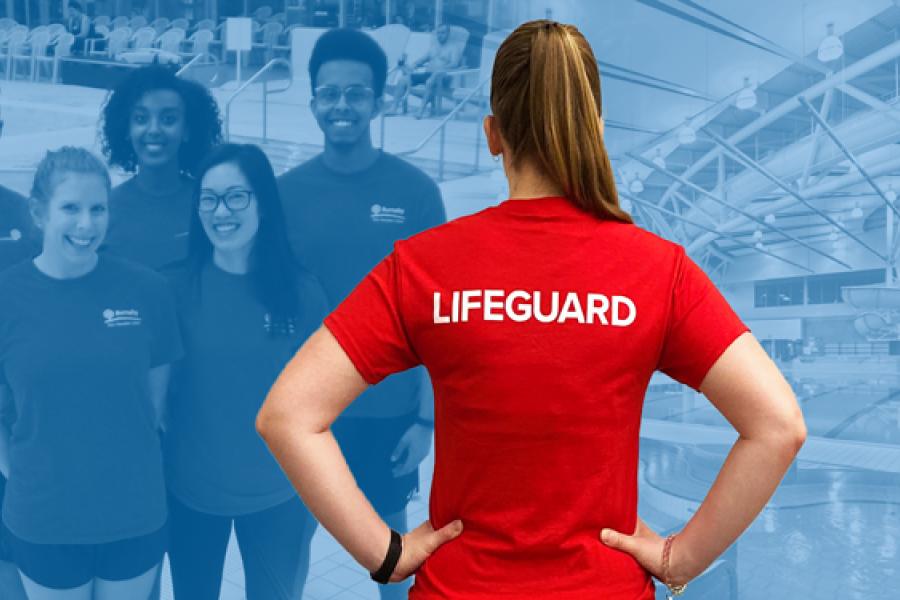 Well-trained lifeguards and swim instructors are in high demand.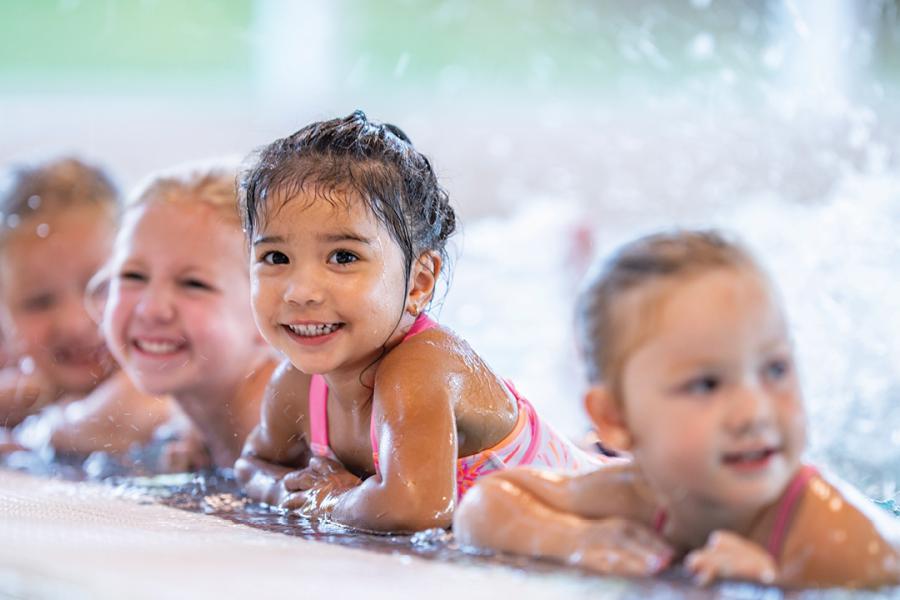 We're excited to introduce the Lifesaving Society Swim for Life program. It will replace the Canadian Red Cross Swim Kids program.
Eileen Dailly's pool area has a 5 lane 25-metre lap swimming pool, beach entry leisure pool and water features that make for great public and family swims–as well as a whirlpool, sauna and steam room.  
Children 7 years of age and younger and less than 122 centimetres (48 inches) tall, must be accompanied in the water by a person 16 years of age or older and be within arm's reach of that person at all times. The ratio of children to accompanying persons must be no greater than 3 to 1.
Our weight and cardio room has equipment to meet your workout needs.
Accessibility
The weight room has some adapted equipment also circulation spaces between machines are narrow. There is an automatic door to the weight room.
We offer convenient and affordable childminding services. Enjoy your workouts knowing your kids are in good hands with our friendly, trained and caring professionals committed to providing an exceptional childcare experience. 
Parking
There are six designated parking stalls provided near the front entrance of the facility (south face of the building) in the parking area accessed from Willingdon Avenue.
Entry
Automatic entrance doors are provided at the front entrance of the facility (south face of the building).
Washroom/Change Rooms
Public washrooms throughout the facility are accessible.
Male, Female and Universal Change Rooms are accessible including sinks and counters. Each change room also provides showers with seats and hand-held shower heads. In the Universal Change Room, there are change cubicles that are designed to accommodate wheelchair users.
There is also an accessible change room accessed directly from the pool deck. Please ask staff for assistance to enter this room. The space has a portable height-adjustable change table with side rails and an overhead lift system.
Pool Access
The main pool has a zero depth entry. A handrail is located in the main pool at water level. The facility is also equipped with a portable adult lift for transfer from personal wheelchair to aquatic wheelchair. Use of the lift requires that the caregiver operate the unit.
The sauna and steam room are accessible.
Four waterproof wheelchairs are available for public use.
Weight Room Access
The weight room has some adapted equipment also circulation spaces between machines are narrow. There is an automatic door to the weight room.
Visitor Information
Eileen Dailly Leisure Pool & Fitness Centre
Contact Us
24-hour info and general inquiries
Address:
240 Willingdon Avenue
Burnaby BC Canada
V5C 5E9

Hours:
Monday - Thursday:
6:00 am-10:00 pm
Friday - Sunday:
6:00 am-9:00 pm
Holiday Hours:
December 24 (Christmas Eve): 7 am-4 pm
December 25 (Christmas Day): Closed
December 26 (Boxing Day): 7 am-7 pm
December 31 (New Year's Eve): 6 am-4 pm
Public transit
Visit TransLink Trip Planner.
Parking
Free parking is available in two parking areas--at the front entrance (south side) of the building and at the rear (north side).
Accessibility
Designated parking stalls, washrooms, changing and shower rooms, pool access via portable and built-in lifts, zero entry children's leisure pool.
View more details in our Burnaby Access Guidebook.