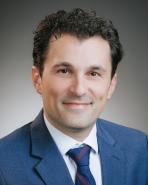 I have been a proud member of the Burnaby community for over 20 years. I graduated from SFU and I teach in the Burnaby School District. This past year, my wife and I welcomed our first child into the world at Burnaby General Hospital. 
After spending eight years as a teacher at Moscrop Secondary, I was elected to represent my fellow teachers and recently served as president of the Burnaby Teachers' Association. 
In 2019, I sat on the Mayor's Task Force on Community Housing and advocated for policies that support access to quality, affordable housing for all. As a teacher, new parent and community activist, I want to work for you and build neighbourhoods that work for everyone — neighbourhoods that people can afford and have the community amenities we all need – whether you are a senior who has lived in Burnaby your whole life or someone raising a family.