The City received only 1 nomination for the position of Mayor. As a result, Mike Hurley will be officially acclaimed to the role and sworn in for a new term along with newly elected councillors in a ceremony on November 2, 2022.
The views and opinions expressed in these profiles are those of the candidates and do not reflect the position of the City of Burnaby.
Mike HURLEY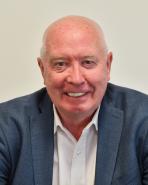 Born in Northern Ireland, Mike Hurley came to Canada in 1983 settling in Burnaby, joining the Burnaby fire department in 1988. After retiring in 2018, he was elected Mayor. Affordable housing, public safety, community wellness and investing in in community infrastructure have been a few of his priorities during his first term as Mayor.  
Mike will continue working on those priorities and affordable family homes, climate action, traffic congestion and affordable childcare options, making Burnaby a great place to live for generations to come.  
Throughout his firefighting career, he has held leadership positions, playing a key role, with Burnaby Fire Fighters, the Provincial Fire Fighters' body, Provincial Burn Fund and Burnaby Firefighters Charitable Society supporting over 50 community charities.   Mike, his wife Jennifer with their three boys and a daughter are proud Burnaby residents.
Nomination documents / financial disclosure statement
Contact information
Website: www.mikehurley.ca
Email: [email protected]
Phone: 604-968-0842
Social media