By 2050, Burnaby will have expanded and improved the health and resilience of our green spaces, including streamside areas and the urban forest
Burnaby's abundant green spaces provide invaluable summer cooling. The Healthy Eco-system Big Move builds on Burnaby's current town centre street design standards for rain gardens and urban forest canopy, and ongoing work to maintain and enhance the city's green spaces.
Recent healthy-ecosystem initiatives include a Tree4Free program that offers property owners the opportunity to beautify their neighbourhoods for free, while enhancing our urban tree canopy. The program will see up to 200 boulevard trees planted each year, in addition to the hundreds of trees added annually through the City's tree-planting program.
Work on an urban forest strategy, adaptation strategy and a resilient neighbourhoods and zero carbon communities study will all move us toward achieving our Healthy Eco-systems Big Move vision and goals.
---
Burnaby's green spaces, forests, stream areas and urban trees provide summer cooling to all neighbourhoods while mitigating the heat-island effect, reducing energy used for cooling in the summer (and the associated carbon emissions).
---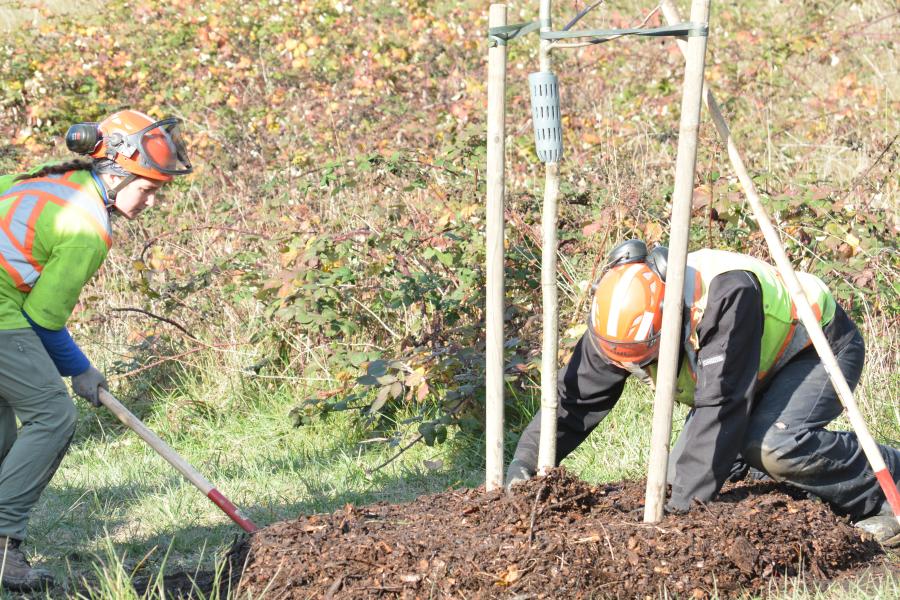 This strategy will be a roadmap for creating a diverse, resilient and healthy urban forest by protecting, preserving, restoring and expanding tree cover on public lands within the city.